Moscow, Russia, ZHK «Akademika Pavlova»
97 м2
September 2022
Lilia Chebotareva — art director
Olesya Kiyova — architectural designer
Ludmila Dumin — rendering artist
Ideal for a vibrant family
The design of this apartment in the Akademika Pavlova residential complex is dictated by the lifestyle of a family with two children who will live here. We have implemented enough exciting ideas for this dynamic, unusual, engaging space.
Two retaining walls set the division of the apartment into four zones. We increased the space of two rooms, separated the hallway area and placed two large closets in it, and also erected additional partitions to separate the rooms. The apartment has a master bedroom with a dressing room and a bathroom, a living room with a kitchen area and a dining area, as well as two children's rooms with a large bathroom and two sinks.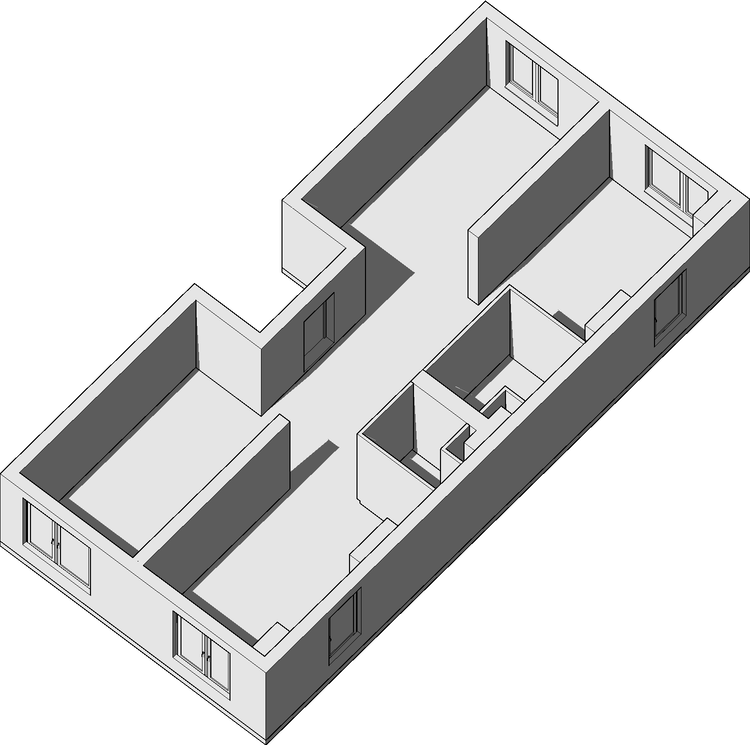 We have chosen for decoration only premium materials such as handmade Affresco wallpaper, textured natural American walnut veneer, Belgian stucco decor Orac Decor and Italian porcelain stoneware with imitation of marble and agate pattern. All furniture was created according to our drawings. All lamps are from Tsentrsvet.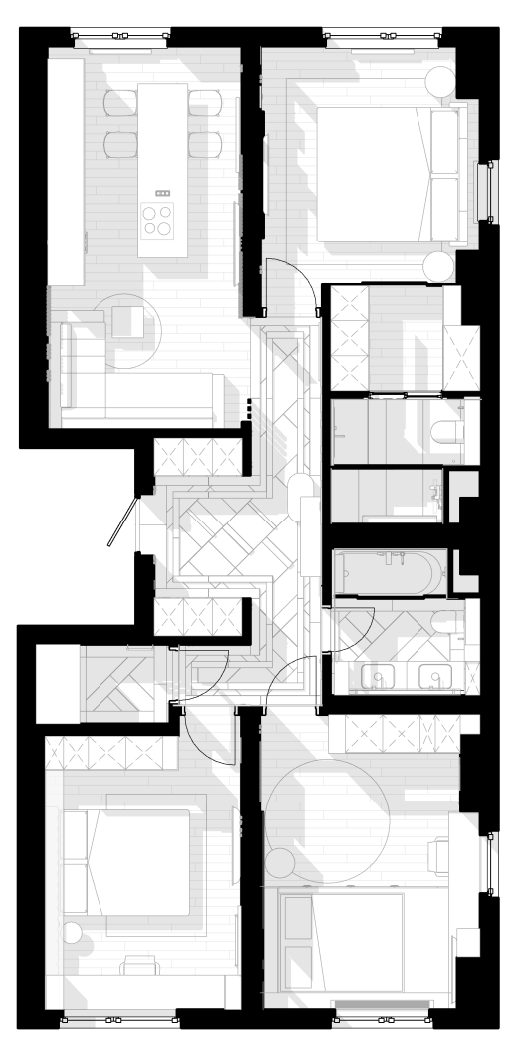 The feeling of movement is created by the play of many rounded elements and lines on the surface of the veneer, located at different angles on the walls in the hallway, the contrasting elements of porcelain stoneware on the floor and walls, as well as the pattern on the wallpaper. They form an expressive geometric pattern, enlivening the space and forming a visual rhyme with each other. Pay attention to the lighting solution — vertical light elements in the form of lines are combined with rounded lamps.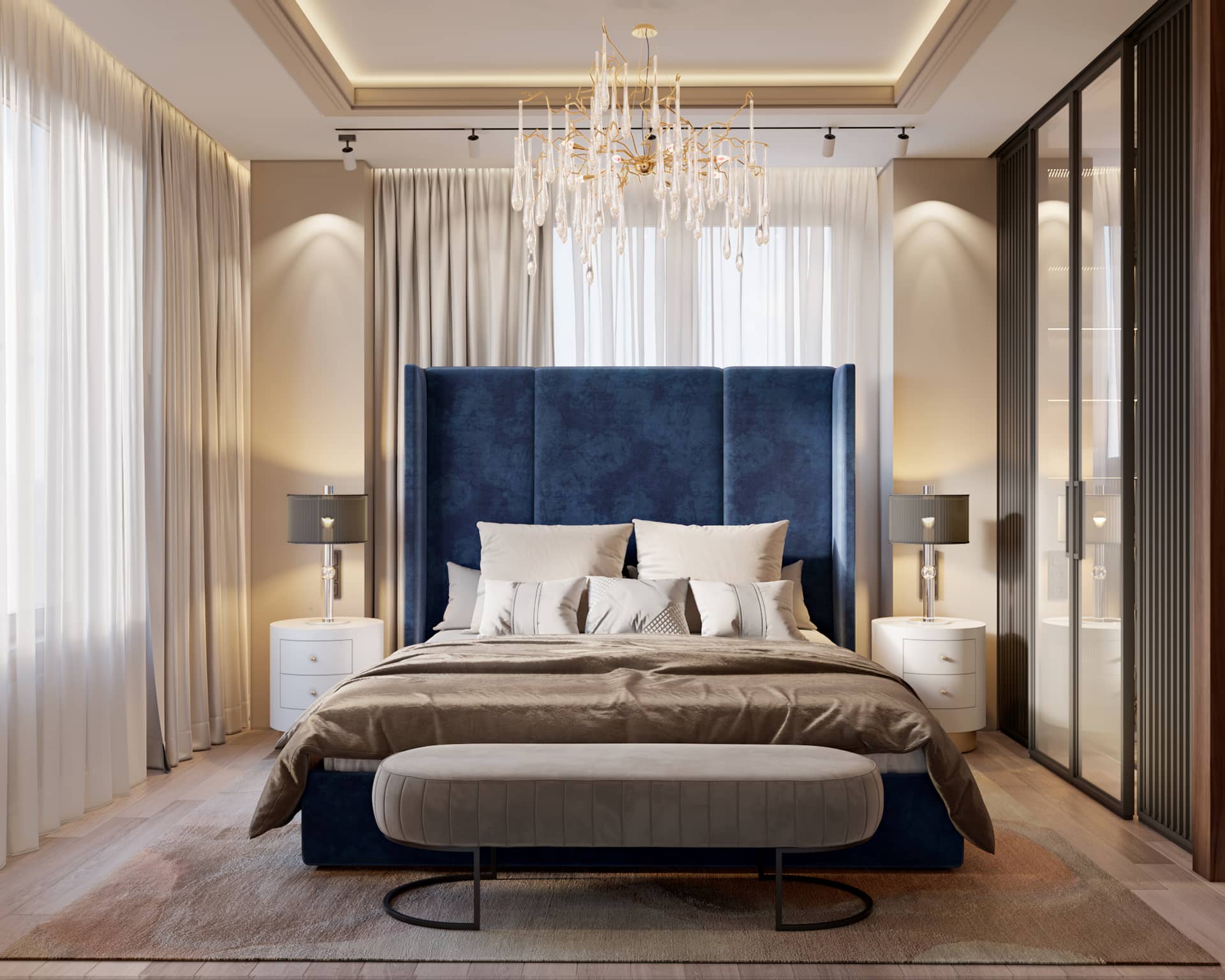 The living area free-flows into the kitchen and dining area. The kitchen cabinets are also finished with partially lacquered veneer, while light elements and transparent cabinets form a portal that visually expands the space. The modern hob is built into an elongated island kitchen table.
An unusual element is placed above it: it's a stylish hood without an air duct with the function of additional lighting. Track lighting is installed on the ceiling of the kitchen, allowing you to change the direction of the light source.
Solutions created for children's rooms are based on the kids age and character. In the teenager's room, the bed is located on a multifunctional podium. Space is allocated for the PlayStation and there is a comfortable long table by the window.
The room of the youngest child is defined by original color and light accents. Transparent shelves are ideal for storing important items for the child and sports awards. Remembering your achievements is the best incentive for development.