Moscow, Russia, ZHK «Symbol»
187 м2
October 2019
Lilia Chebotareva — art director
Alina Stytsenko — architectural designer
Ludmila Dumin — rendering artist
This spacious apartment in the Symbol Moscow premium residential complex in Lefortovo was conceived as a party space. The interior turned out to be completely audacious. There is a lot of glass, mirrors, neon lighting, bold brutal loft-style solutions and daring ideas, such as unusual sculpture, ceiling panels imitating concrete, or a wall that looks like hewn from stone.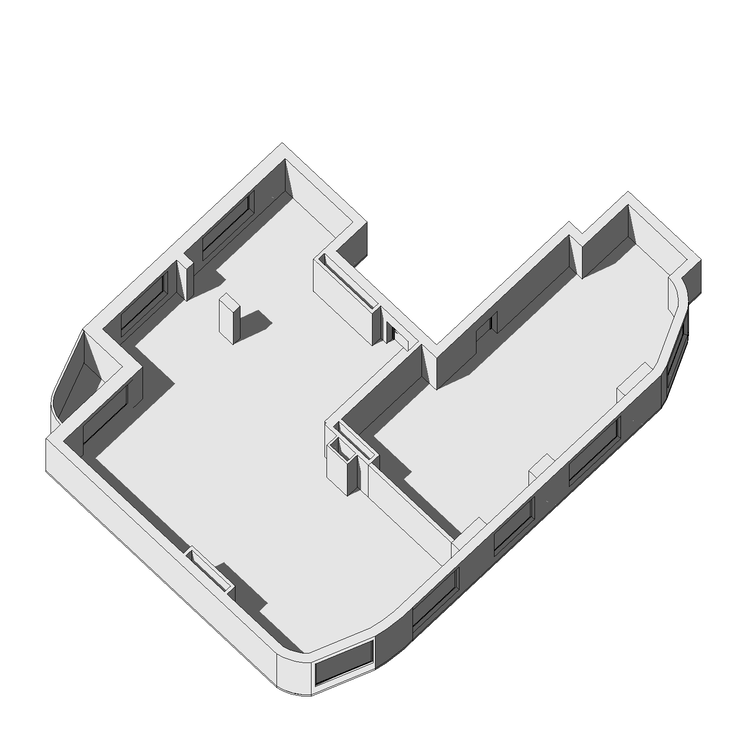 The space is divided into several zones: a kitchen where you can serve ready meals and prepare cocktails, private bedrooms, an office, a spacious hookah area with many sofas and poufs, and a dance hall. However, the acoustic system implies that the music fills all the rooms in the apartment. There is also a wall for the projector.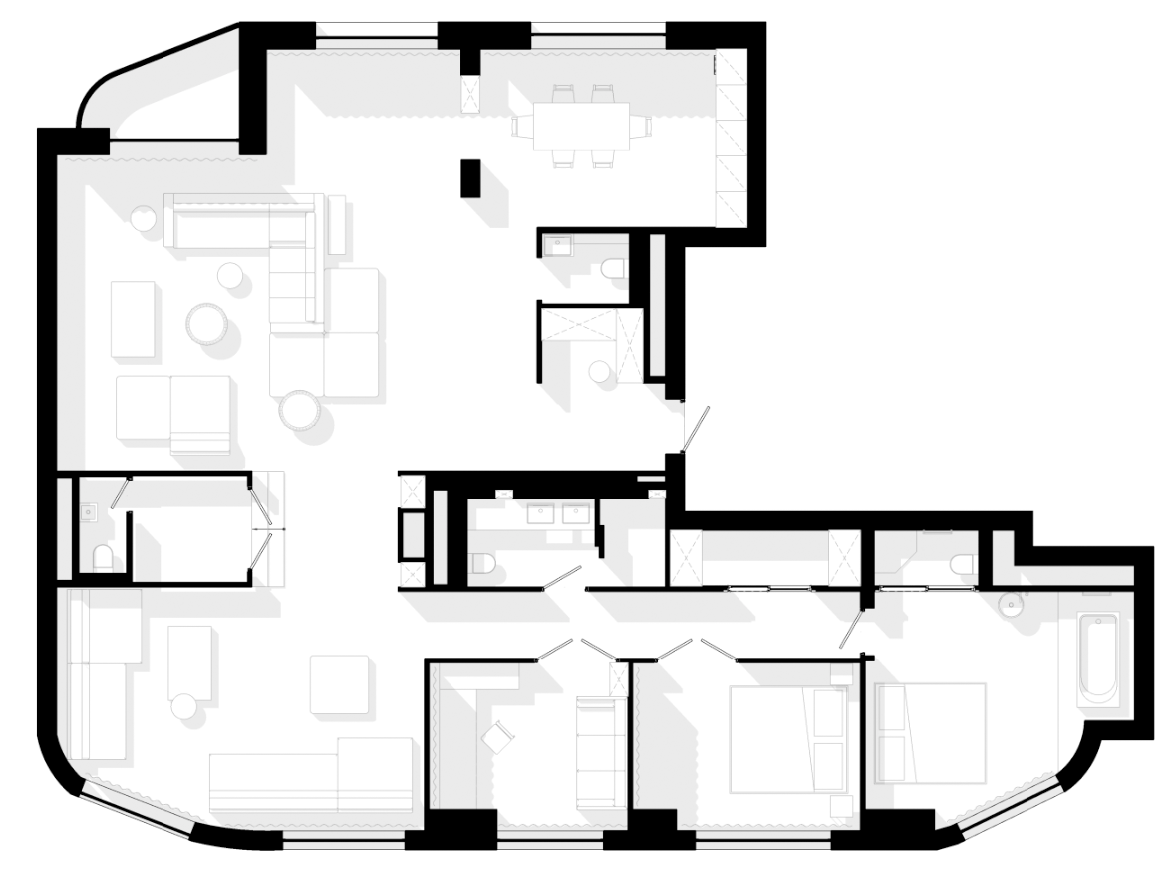 In the center of the apartment there is a shower room with a rain shower and transparent walls. And the master bedroom has a free-standing bathroom, right by the window. As light accents, we used vertical light elements that give soft light, designer lamps and a light wall panel.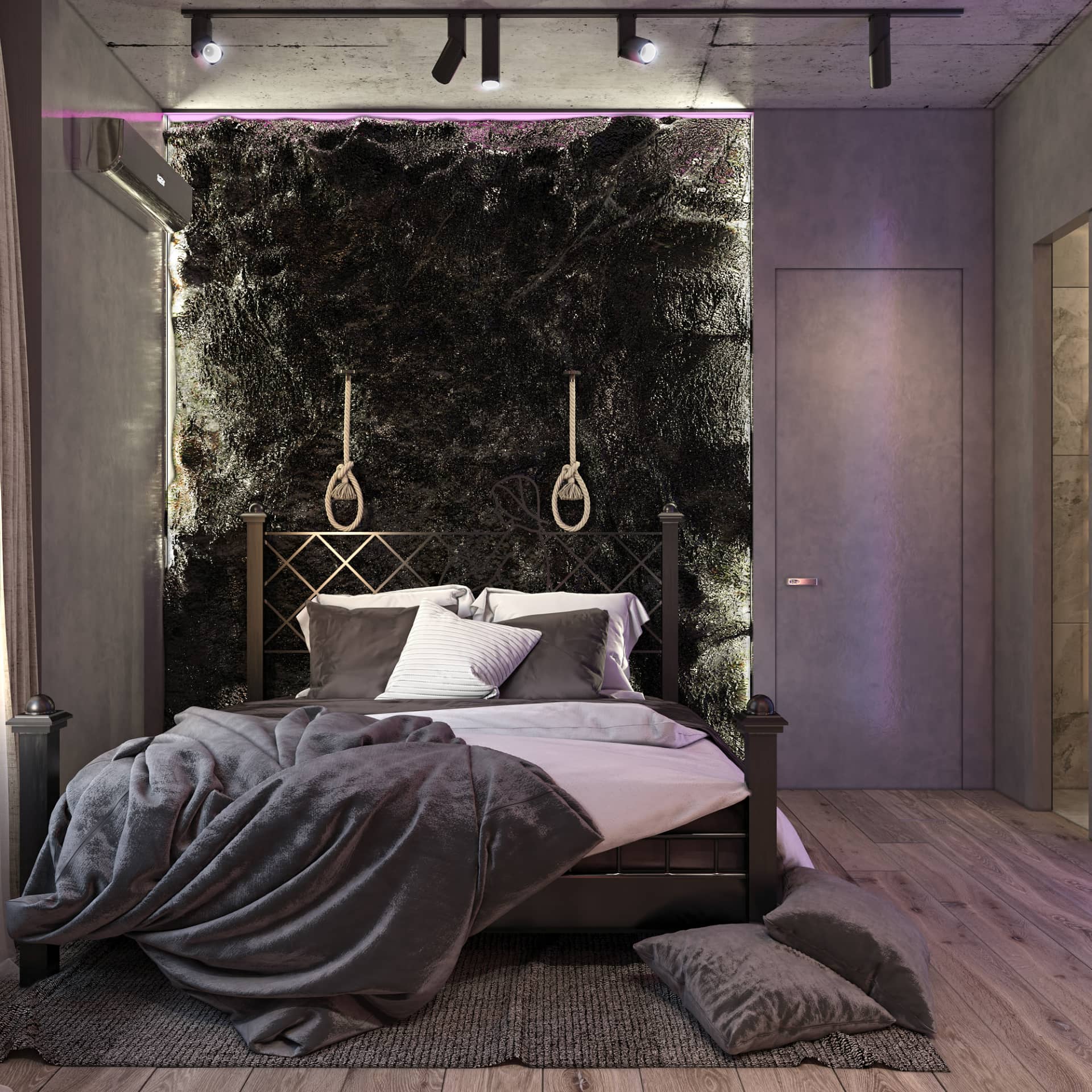 The color scheme corresponds to a slightly brutal and bold interior: there is a lot of gray, black, there is a brick wall. However, there are also many natural shades, wood-like materials. And there is also a large cozy swing by the window with a great view, comfortable sofas, including in the office, soft chairs in the kitchen, a pouffe in the dressing room, so the space looks harmonious.