Moscow, Russia, Durova st.
45 м2
October 2020
Lilia Chebotareva — art director
Nikolay Suprunenko — architectural designer and rendering artist
Realization CUBA STROY
Another example of an incredibly compact yet functional layout. This Moscow apartment belongs to a very unusual girl who loves to read and understands fashion. That is why there are many bookshelves here, and the dressing room was planned especially carefully. Transparent doors lead to it from a delicate and cozy bedroom with an original plaster fireplace.
Apartment overview: https://youtu.be/lS-DHWA9JMc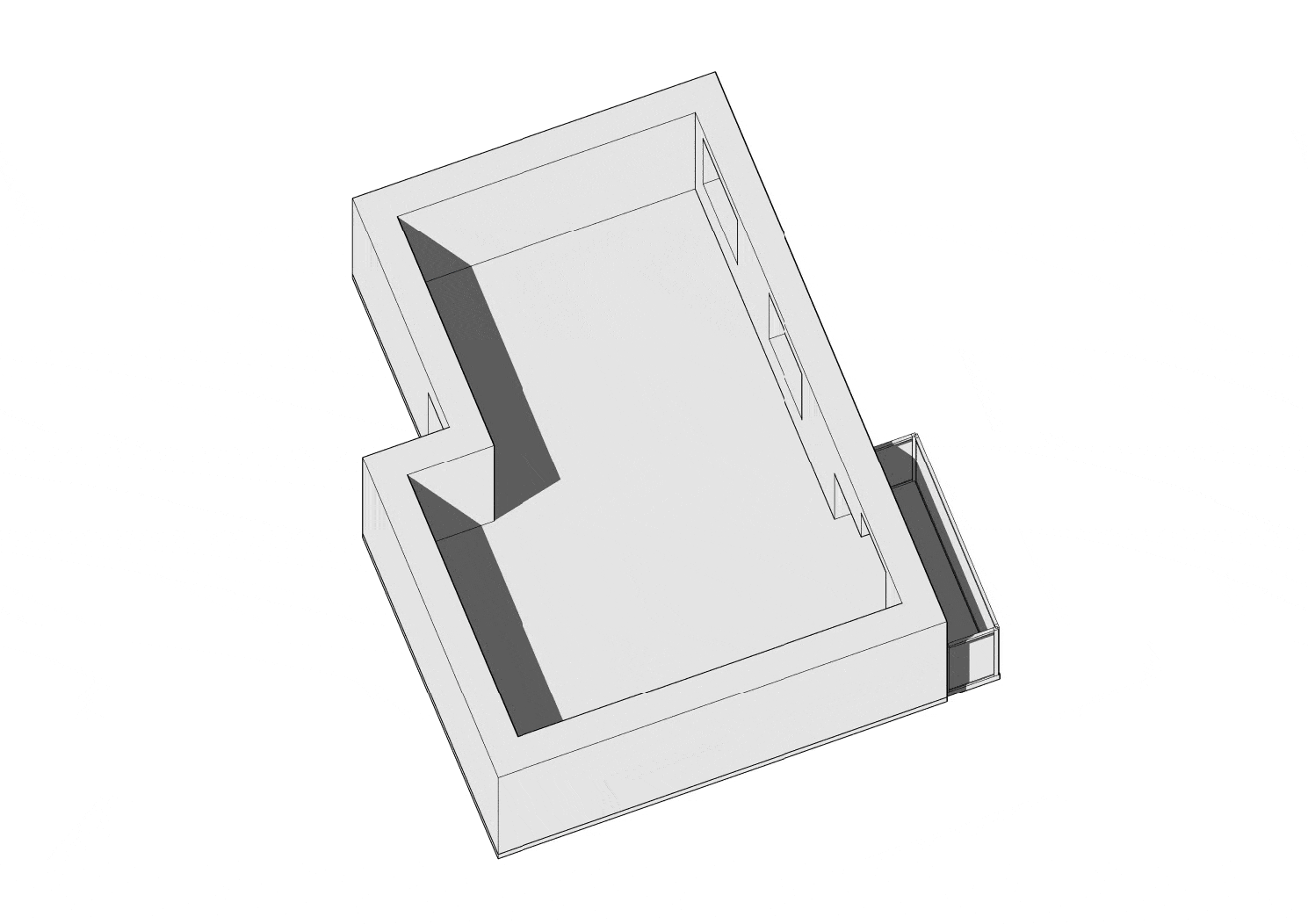 Is it possible to visually make the ceilings higher if they are objectively low? Yes, there are many ways. We chose light colors for the walls, built a glowing hidden light into the floating false ceiling, and selected tall interior doors. Belgian interior stucco decor and Orac Decor moldings emphasize the refined elegance and taste of the hostess, and zone the space.
The kitchen-living room looks spacious and comfortable: the bar counter has become a continuation of the kitchen countertop with an artificial stone sink and serves as a dining table. She also zones the room, highlighting the living area with a cozy sofa. Between them, a retractable screen for the projector may appear — it is built into the ceiling. Since this space has two windows, it feels spacious, although we have changed the layout to make room for a comfortable and large entrance hall.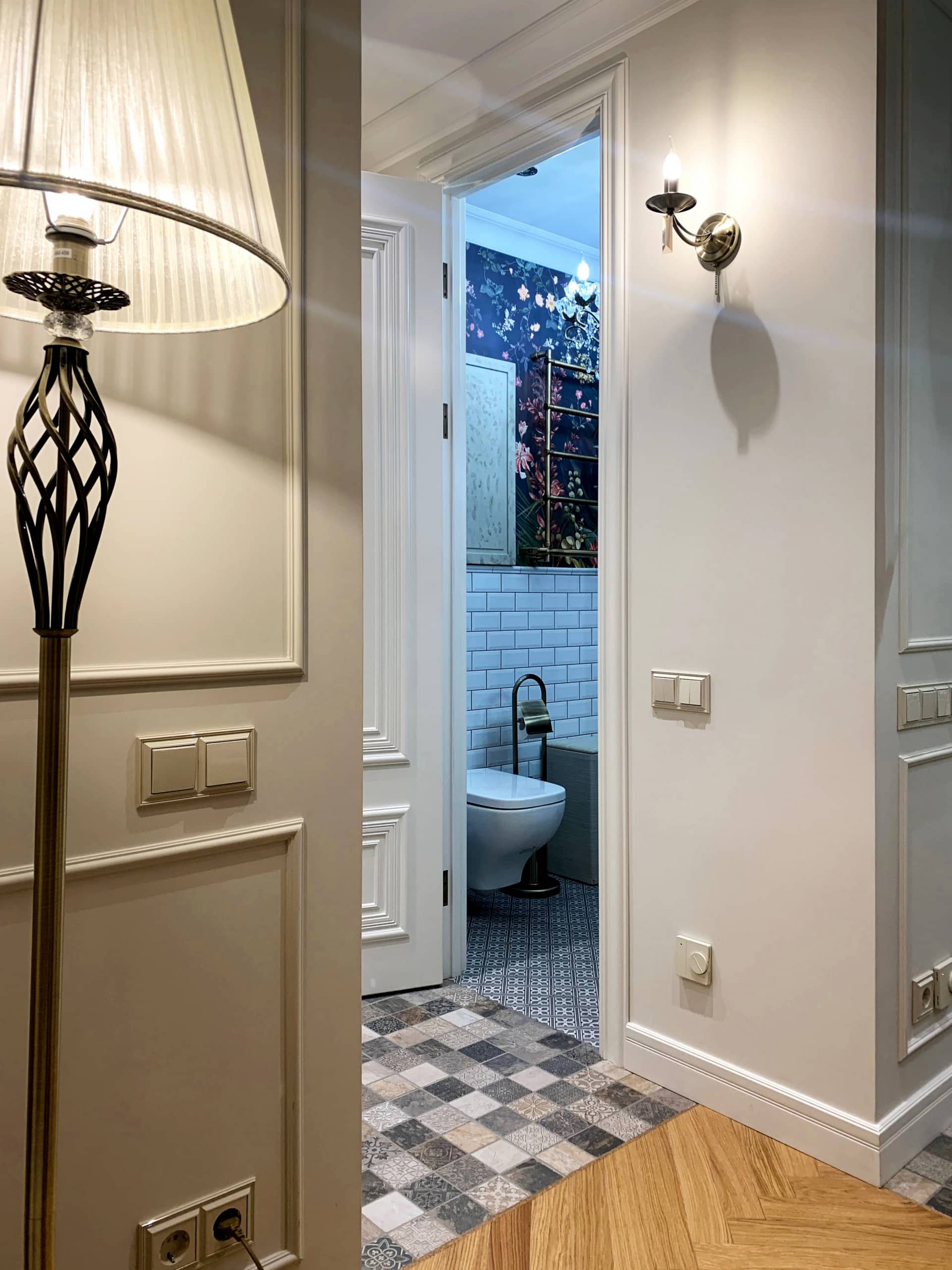 For this interior, we chose discreet ivory, creamy shades of gray and beige, olive and brown. But the bathroom is an exception. Pay attention to the unusual zoning of the room. The bathtub is half hidden in a niche, and a powerful hood is installed above it. The absence of excessive humidity in the room allowed us to use wallpaper and install a crystal chandelier. The color of the wallpaper is bright and inspiring.