Sochi, Russia, ZHK Karavella Portugalii
36,3 м2
April 2020 – May 2021
Lilia Chebotareva — art director
Lyudmila Dumin — architectural designer
Olesya Kiyova — rendering artist
This apartment in the modern residential complex Caravel Portugal in Sochi, on the seashore, is an example of thoughtful, calm design in the Scandi style with neoclassical elements. The interior is minimalistic, but not at all featureless: there is maximum functionality, original solutions, comfort and meticulously adjusted arrangement of furniture.
In the apartment there was a place for a spacious shower room with a toilet, a large closet and even a bedroom: we installed a transparent partition with curtains, which has excellent soundproofing properties.
The bed stands on the podium, in which an extra pull-out bed is hidden. The TV is mounted on a bracket with a 360° rotation angle — it can be seen from the kitchen area with a bar counter, and from the side of the sofa, and from the bed. And the bar counter also serves as cabinets from the side of the kitchen area.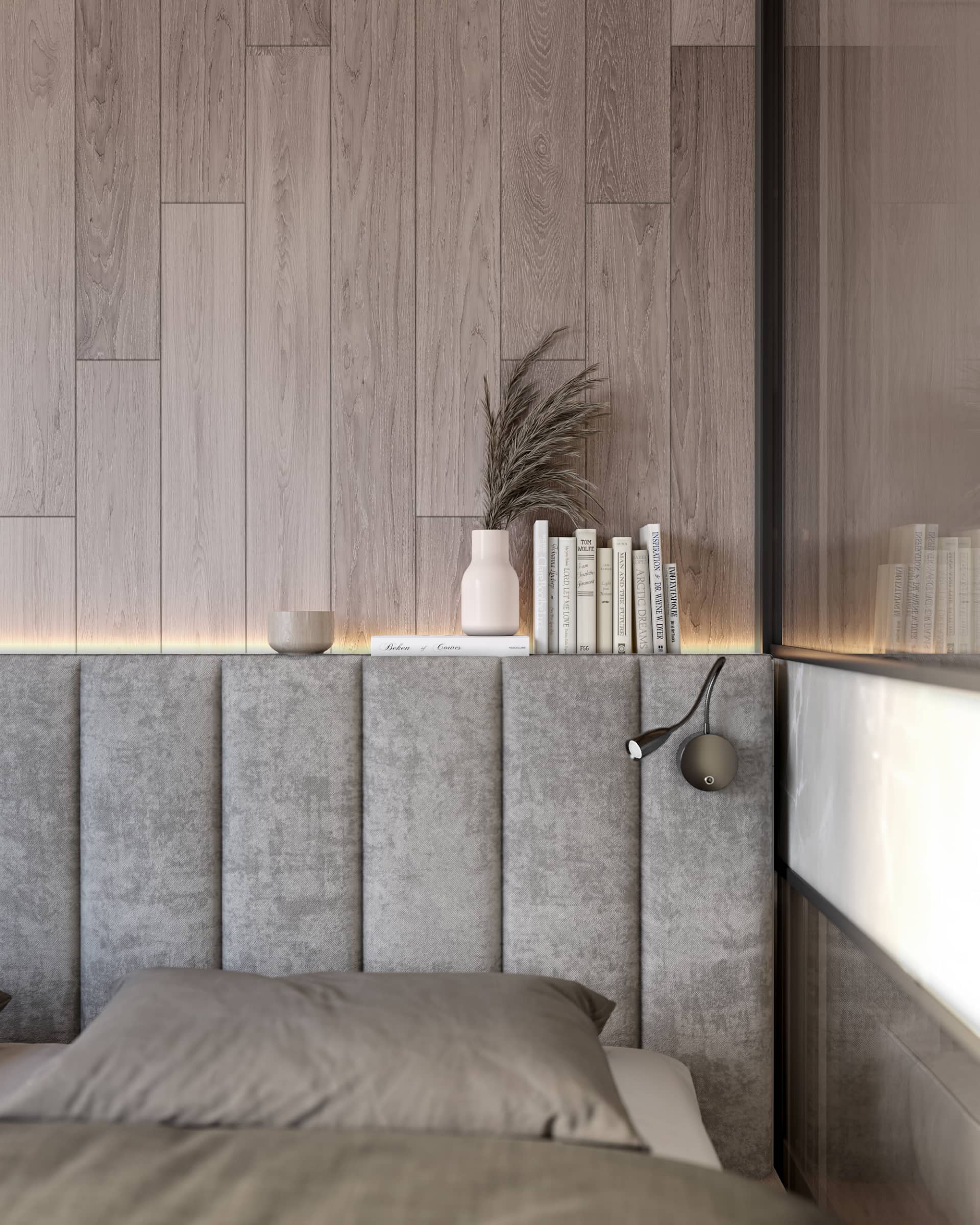 To visually expand the space and create a relaxing, comfortable atmosphere, we used delicate beige and gray finishing materials in the design. The character in the space is created by tone-on-tone moldings, noble wood-look wall panels, designer furniture, parquet and marble-look porcelain tiles with contrasting incuts.