Moscow oblast, Russia, KP Istragrad
848 м2
March 2023
Lilia Chebotareva — art director
Olesya Kiyova — architectural designer
Ludmila Dumin — rendering artist
This two-story comfortable business-class house was built on the banks of the purest Istra reservoir, in the Istragrad cottage village, 55 km from the Moscow Ring Road. We worked on the project with great enthusiasm, creating a unique space that has the atmosphere of a warm family nest and at the same time an extravagant club space, reminiscent of the salons of the American elite at the beginning of the century.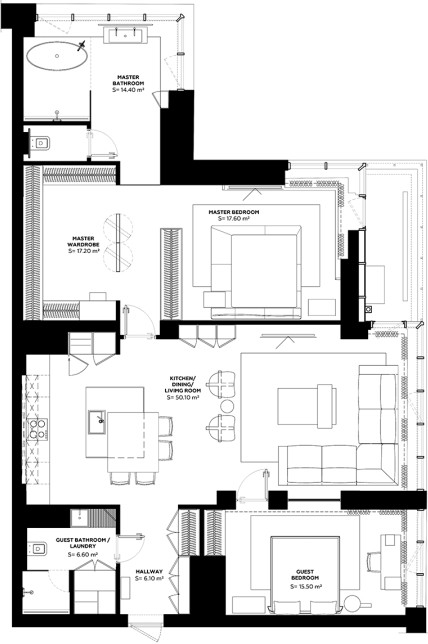 The house has a spacious garage of 220 sq. m. There is enought room for cars, ATVs, jet skis and even a boat. All bedrooms and dressing rooms occupy the second floor. The ground floor features a sophisticated lounge area with mirrored panels, a fireplace and a large TV, as well as Orac Decor stucco, luxurious upholstered furniture, marbled porcelain stoneware floors and natural veneer decor. The most delicate round-shaped carpets are in harmony with round premium luminaires Tsentrsvet. A separate space is occupied by a spacious neoclassical dining room, filled with a soft glow thanks to well-arranged light and the use of iridescent brass elements.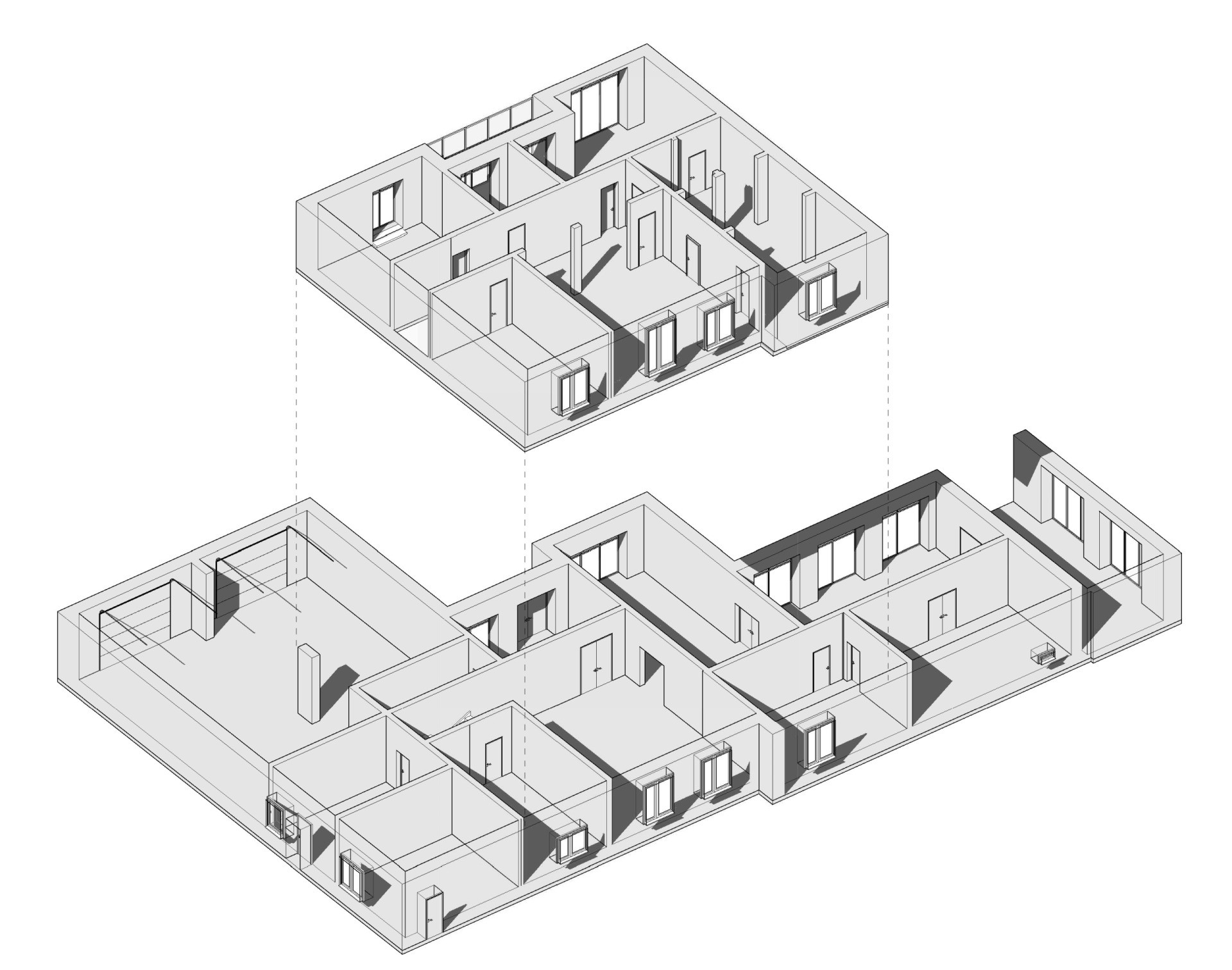 The winter garden with vertical gardening on the ground floor has become an atmospheric club and chill-out area: there is a disco ball, lighting and music equipment, all that remains is to invite the best DJ. We thought over the space of the gym and SPA-salon with a hammam, a Russian bath and a font. There are also jacuzzis and showers. And next to it is an unexpectedly authentic and charismatic pub with stylish leather sofas, a bar where you can throw darts at darts, smoke hookah and listen to Tom Waits songs with a cigar.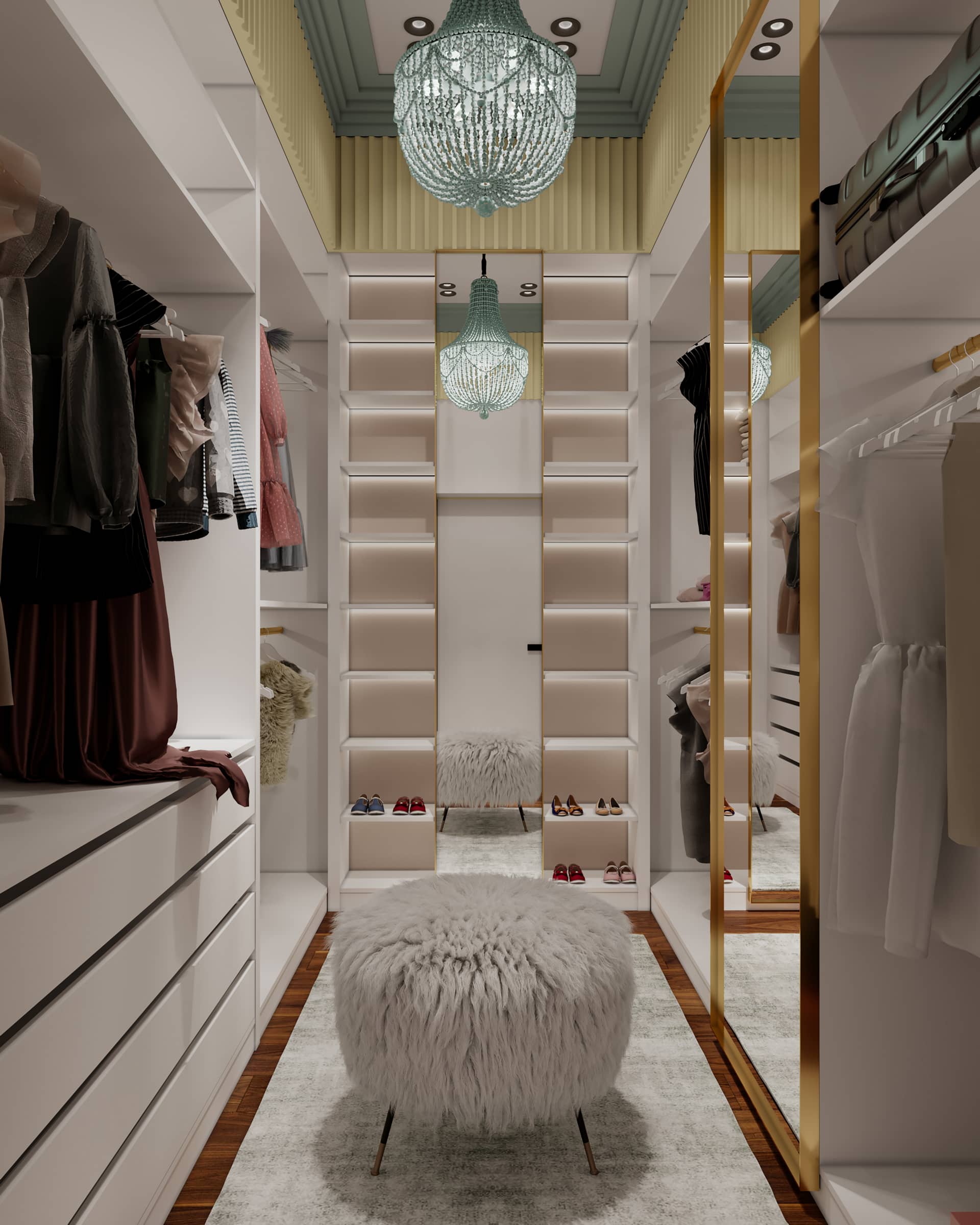 On the second floor there are four bedrooms with dressing rooms and bathrooms, as well as a stylish office. The children's room is a real fairy-tale kingdom in delicate powdery colors, with an adult-sized dressing room. Our pride is an elegant solarium terrace. Competent zoning made it possible to distribute here a large table, sun loungers and armchairs — all with a bewitching view of the water surface.