Moscow, Russia, ZHK «Lesnoe ozero»
76.5 м2
September 2022
Lilia Chebotareva — art director
Alina Stytsenko — architectural designer and rendering artist
The unusual shape of this apartment with two balconies in the Forest Lake residential complex was the impetus for finding original design solutions. Customers are happy to support us. We have allocated zones for the kitchen-living room, children's and master bedrooms. There is also a large bathroom, and one of the balconies has turned into a study. From the hallway you can see a cozy kitchen island with a pull-out table and panoramic windows.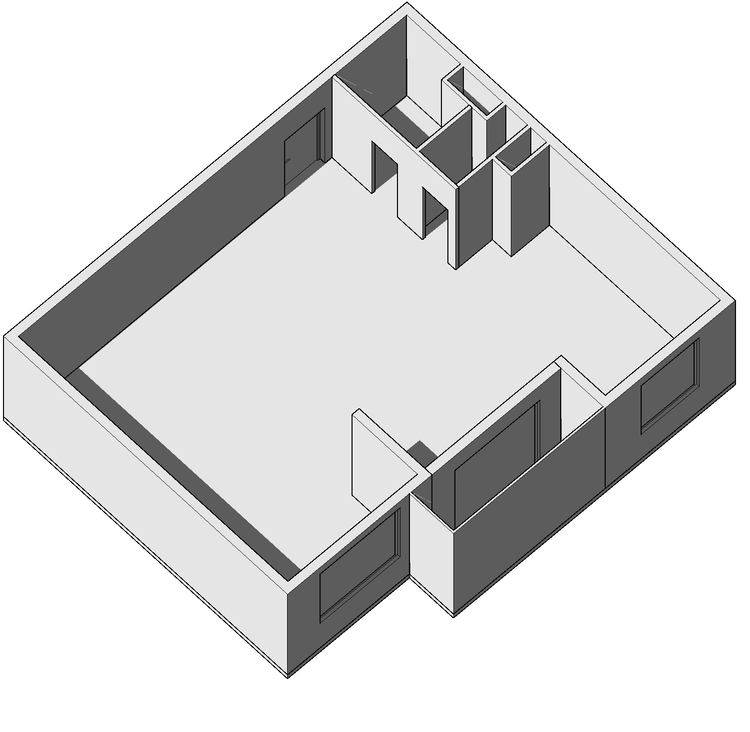 In order to preserve the open space of the living room-kitchen, but visually highlight the kitchen and dining area, we used contrasting color schemes. Part of the walls and the ceiling here are designed in the same color, wood-like, forming a wide portal. This technique erases the boundaries of the room and visually expands it.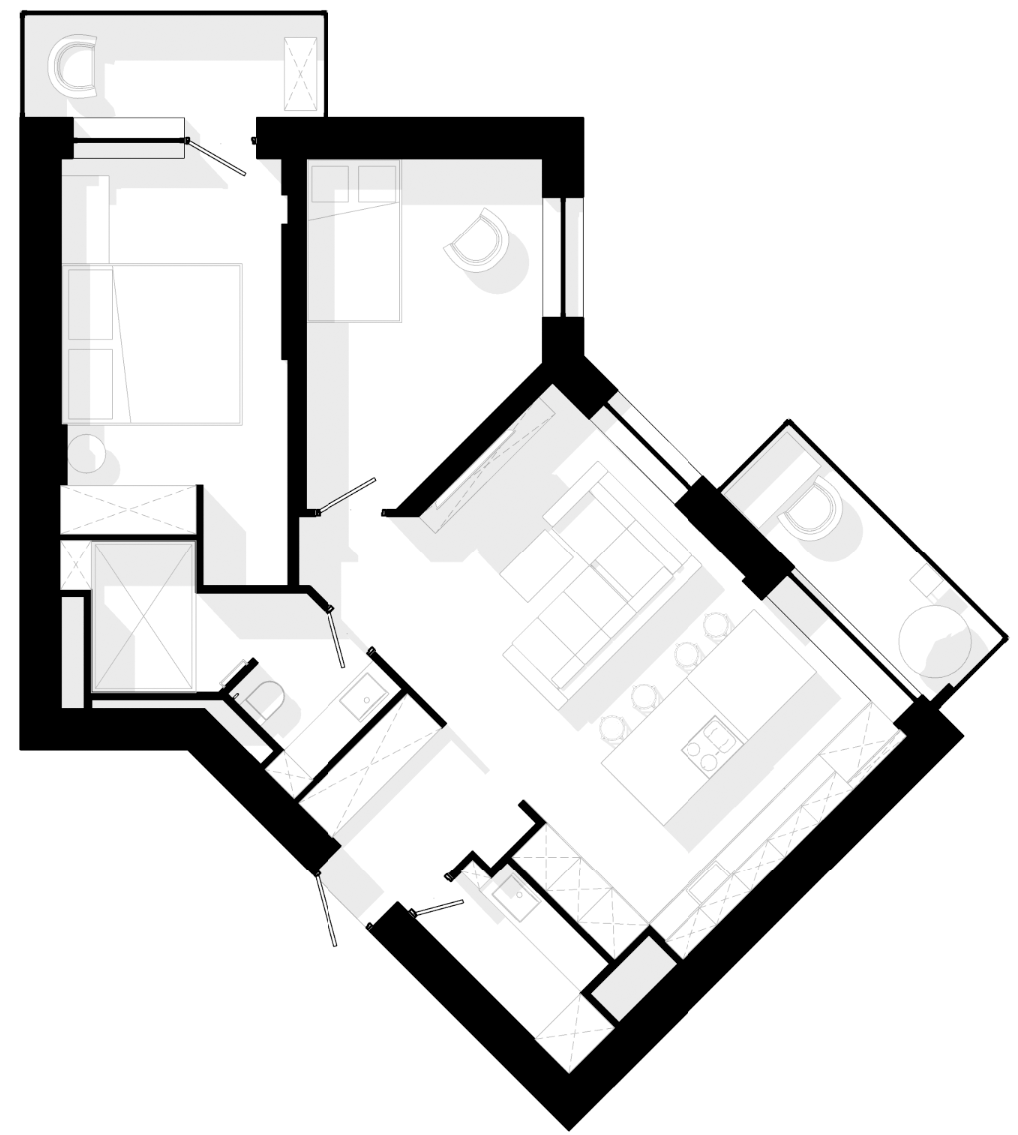 Interior solutions in the apartment are designed in the loft style. To decorate the master bedroom, we used brick, and the phytowall, which is traditional for such interiors, zones the space in an original and effective way. Pay attention to the large, asymmetrically installed mirror in the bedroom — it unexpectedly harmoniously combines with the interesting geometry of the slatted wall panels.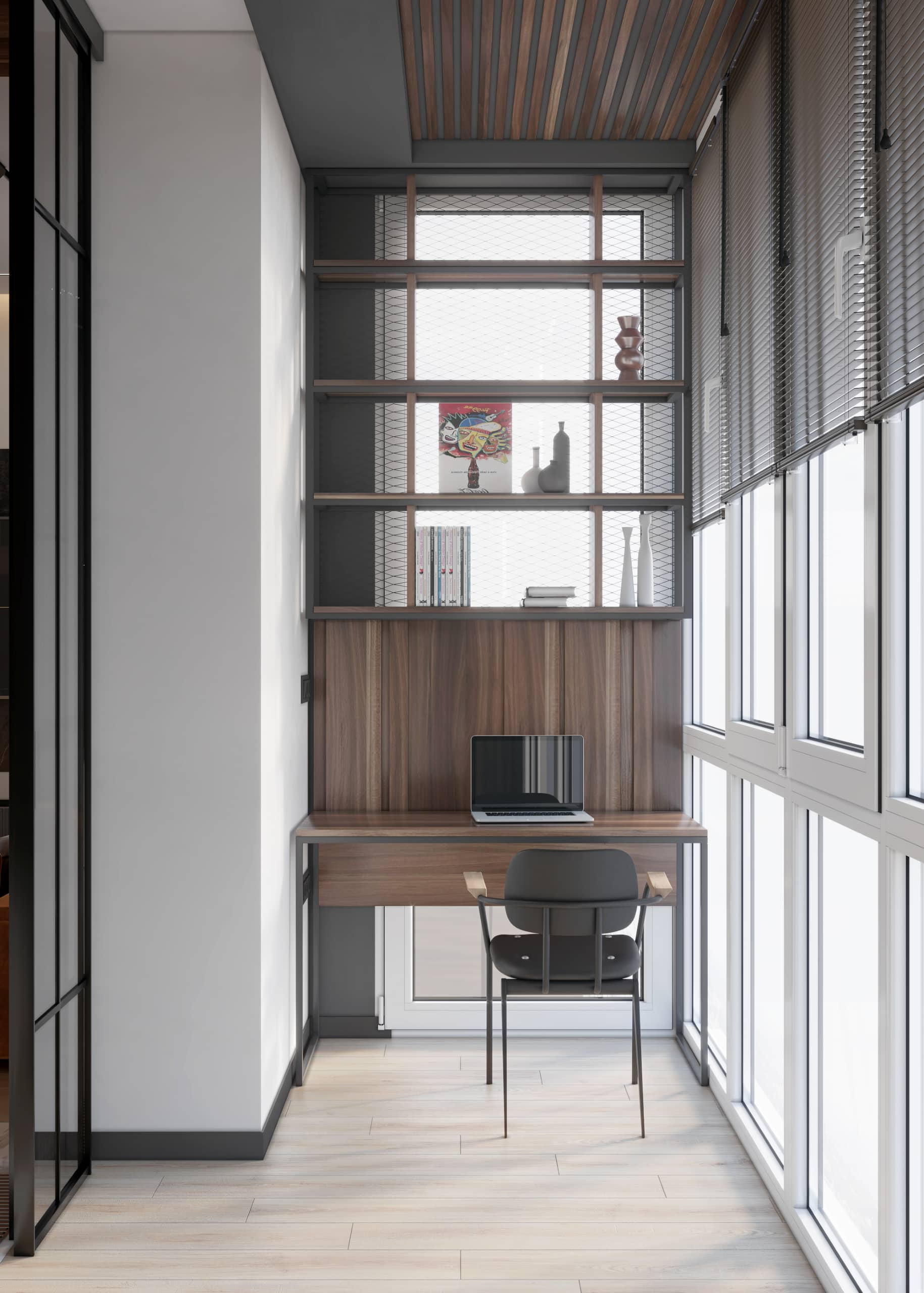 Climbing wall in the apartment? Why not. In addition to it, a bunk bed was built in the children's room. On the first floor, the child sleeps, and on the second floor, you can read and play. By the way, the table in this room is folding! Let the space magically transform, if you suddenly want it.