Moscow, Russia, ZHK «Beregovoy»
62 м2
March 2022
Lilia Chebotareva — art director
Olesya Kiyova — architectural designer
Ludmila Dumin — rendering artist
We designed this apartment in the Beregovoy residential area in Moscow for a hostess who loves to travel and appreciates new experiences. Our goal was to create a light, easily changeable space. There is a lot of illuminated glass, mirrors and lighting elements from Tsentrsvet, seemingly floating in the air. We chose only premium materials, including sockets and switches, and all cabinet furniture is made to order according to our drawings specially developed for the project.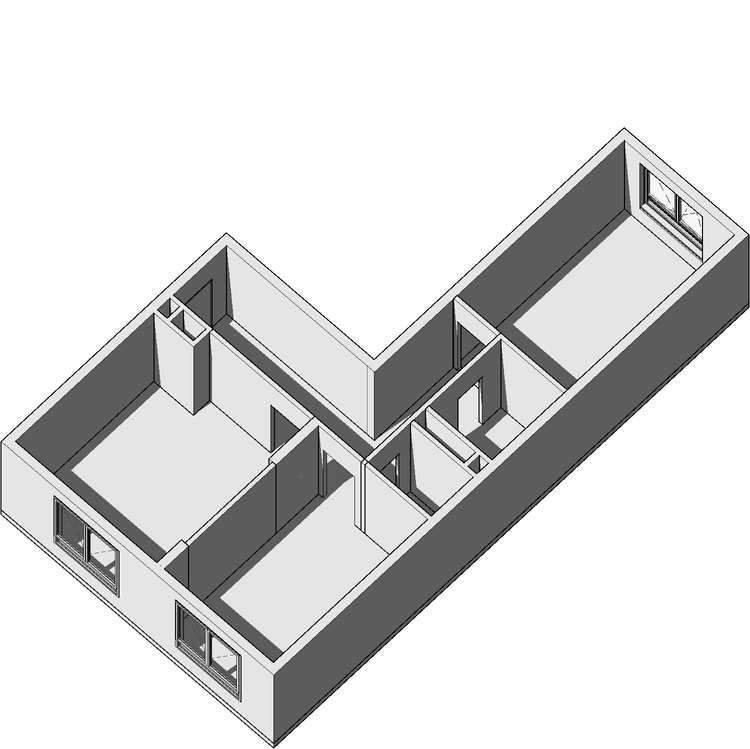 We started by adjusting the layout to take into account all current technical requirements. We managed to reduce an overly long and non-functional hall, as well as visually expand the space of the rooms by replacing part of the walls with sliding and folding partitions with corrugated, matte, patterned or mirror surfaces. In the shower room, we installed a rain shower from the Spanish company Noken and a heated cabinet, reminiscent of a Turkish hammam.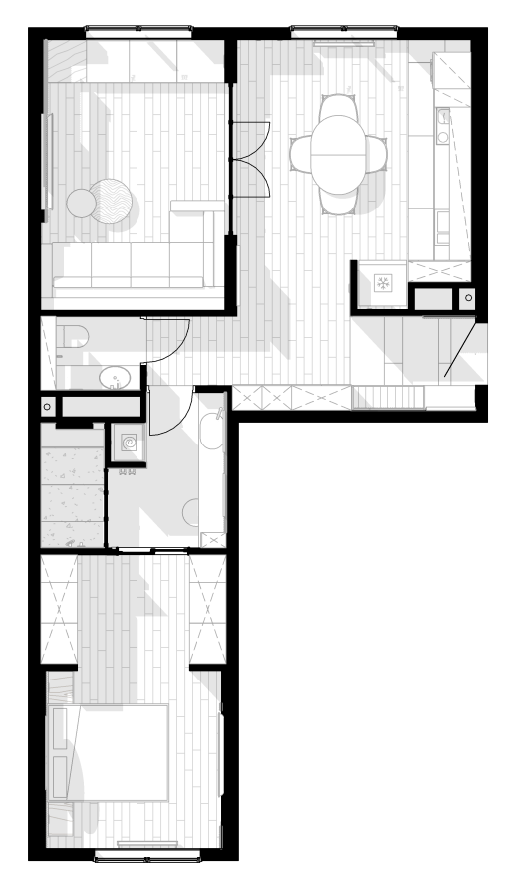 Originality in every detail
The hallway is designed in muted colors that expand the space. A special atmosphere is created by an original solution — a gallery consisting of a boudoir area with a shower and a wash area, as well as a dressing room. Through the gallery you enter the master area with a bed made to order according to our drawings. The sliding door leading to the bedroom is unique, there are full length mirrors on each side of the door.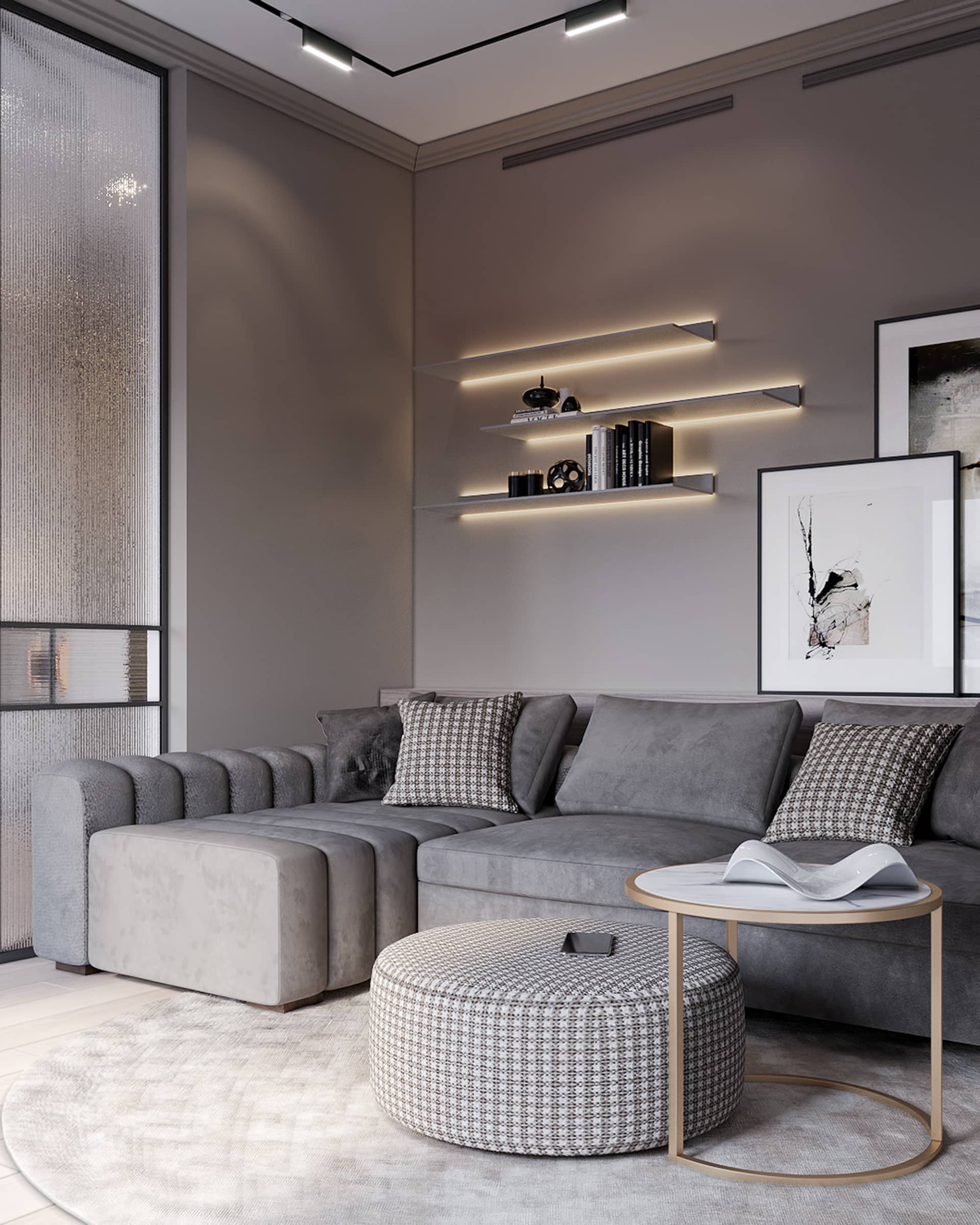 The combination of warm browns and grays, rich textures of finishing materials, especially Italian porcelain stoneware, decorative Orac Decor 3D wall panels and contrasting color accents creates character and personality. Pay attention to the edging of the window openings: we decorated them with thin porcelain stoneware of the same color as the frames chosen by the developer.