Moscow, Russia, NEVA TOWERS
57 м2
September 2022
Lilia Chebotareva — art director
Olesya Kiyova — architectural designer
Vadim Osipov — rendering artist
Contractor CUBA STROY
We created these apartments with great inspiration — the panoramic windows of the Neva Towers complex in Moscow City create a special powerful inspiring atmosphere. The apartment has incredibly high ceilings (340 cm), which adds air and lightness. We had a certain creative freedom, since the apartment was intended for renting out.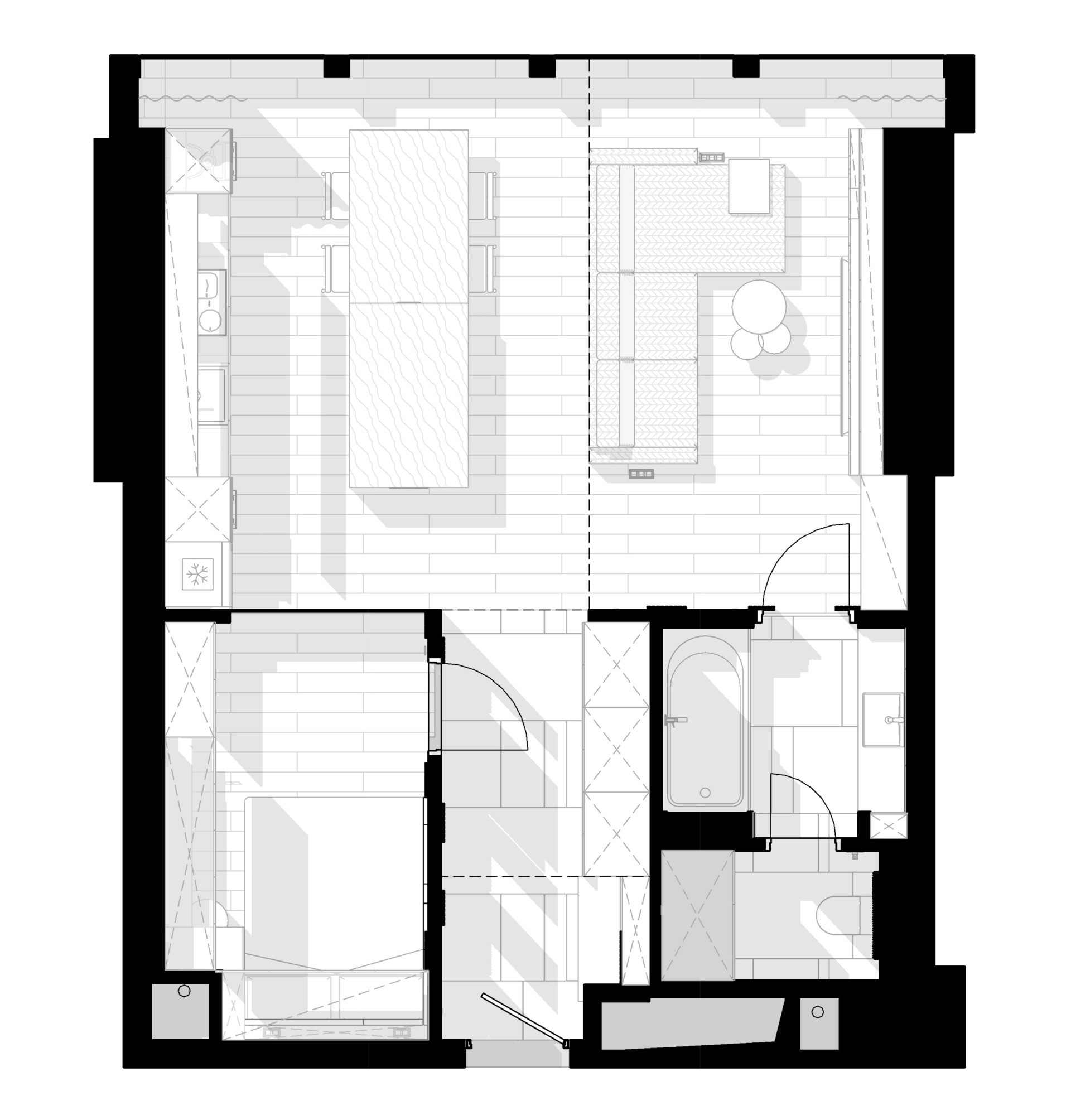 We started with a radical redesign, highlighting a spacious, elegant and practical kitchen-living room with a kitchen island, a wine cabinet and a built-in bio-ethanol fireplace. The narrow non-functional corridor has disappeared, and the new corridor now has room for spacious and stylish wardrobes. We have allocated a room for a washing machine, dryer, boiler and toilet. The master bedroom with a mirrored door is separated from the living room by a transparent partition, which makes it possible to observe the views from the living room windows. We have provided curtains for this unusual wall.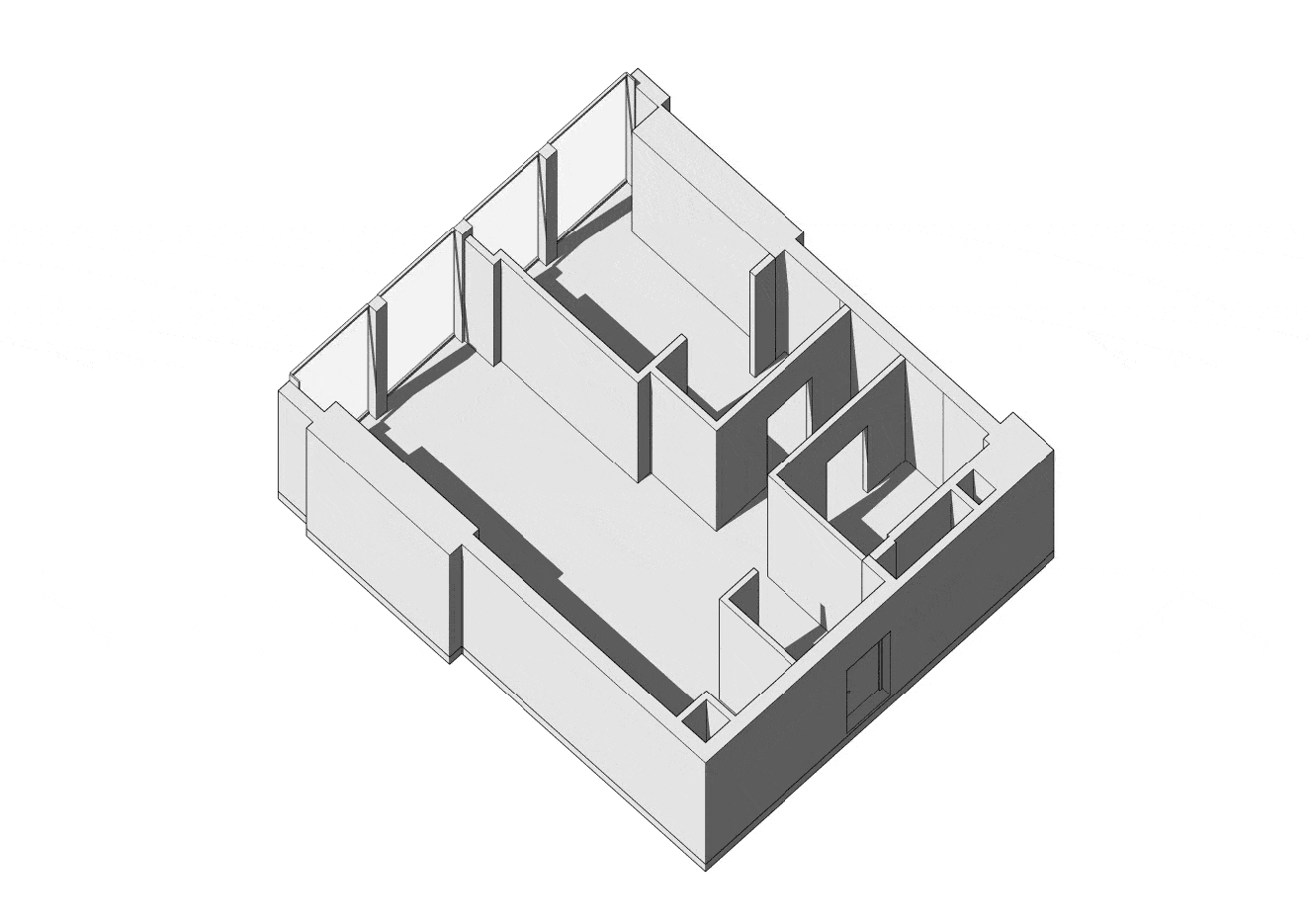 Mirrors and glass became the highlight of the project. A mirror opposite the bed in the bedroom visually expands the space and creates an intimate atmosphere. Mirrored panels under the ceiling in the living room give a feeling of freedom. And the tinted glass cabinet doors speak of openness and transparency — the bright items behind them will complement this monochrome space prepared for the new ideas.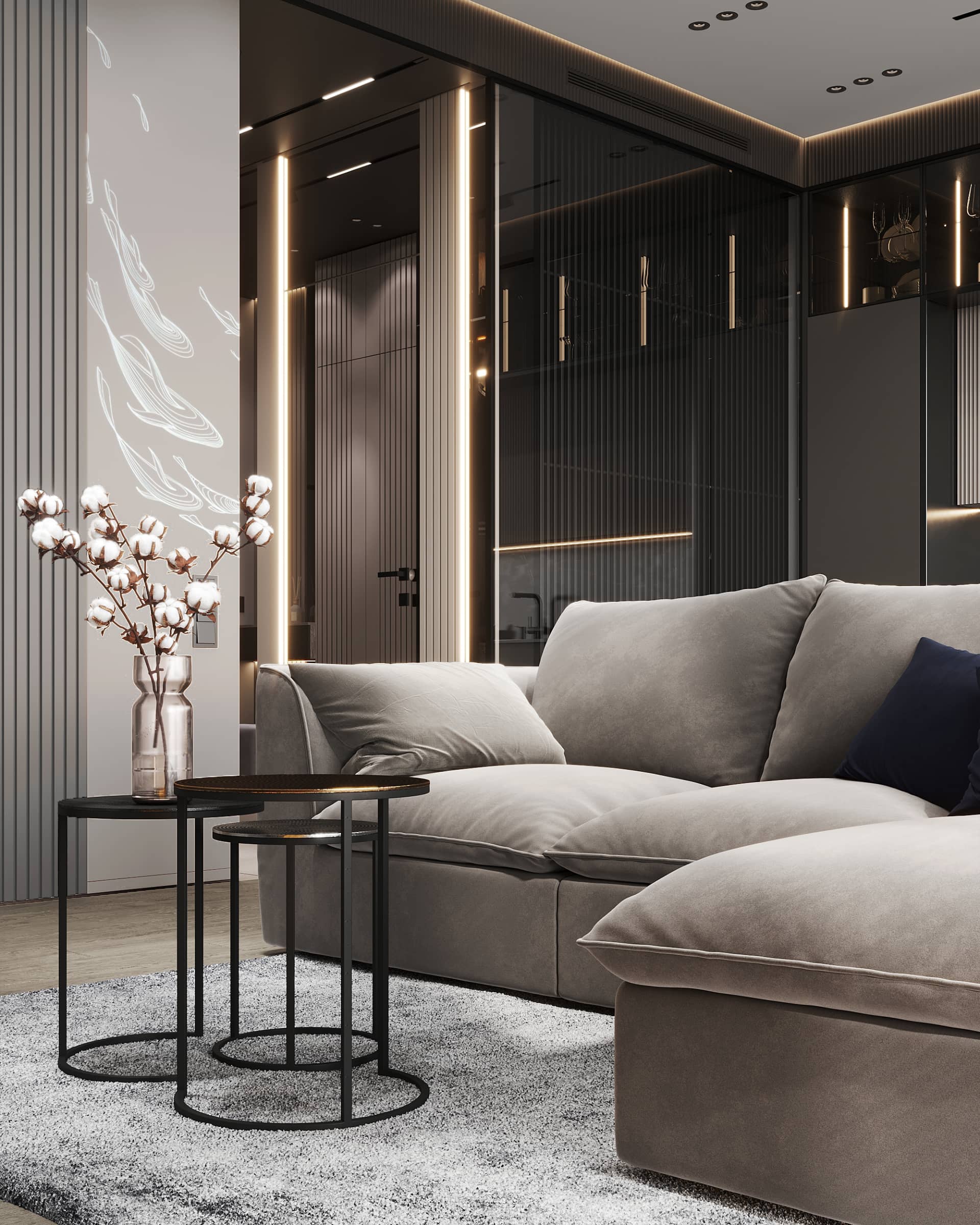 Another feature of the project is the play of vertical and horizontal. The vertical pattern lines of the Orac Decor 3D decorative panels (the stucco here is from the same premium brand) are supported by linear light, creating a visual echo with the contrasting porcelain stoneware profiles on the floor.
We managed to choose design elements that create character and atmosphere: a lamp in the shape of a full moon, handmade wallpaper with the image of Japanese carps, a bio-fireplace, unexpected in the refined technological Moscow City. The soft wall panels in the living room are made using Alcantara, which is pleasant to the touch.