Moscow, Russia, Glinischevskiy lane
51,63 м2
November 2022
Lilia Chebotareva — art director
Olesya Kiyova — architectural designer
Vadim Osipov — rendering artist
Contractor CUBA STROY
The House of Actors of the Moscow Art Theater in Glinishevsky Lane is not just a Stalinist building in the center of Moscow, but a real attraction. Many famous people lived here: Olga Knipper-Chekhova, Alexander Kaidanovsky, Sergey Obraztsov, Vladimir Nemirovich-Danchenko. The owner of this apartment is also a very extraordinary person who dreamed of a bright, eclectic, non-boring space. We were able to combine Moroccan and classic English style. The result was a charged, dramatic mix that met all the wishes of the customer.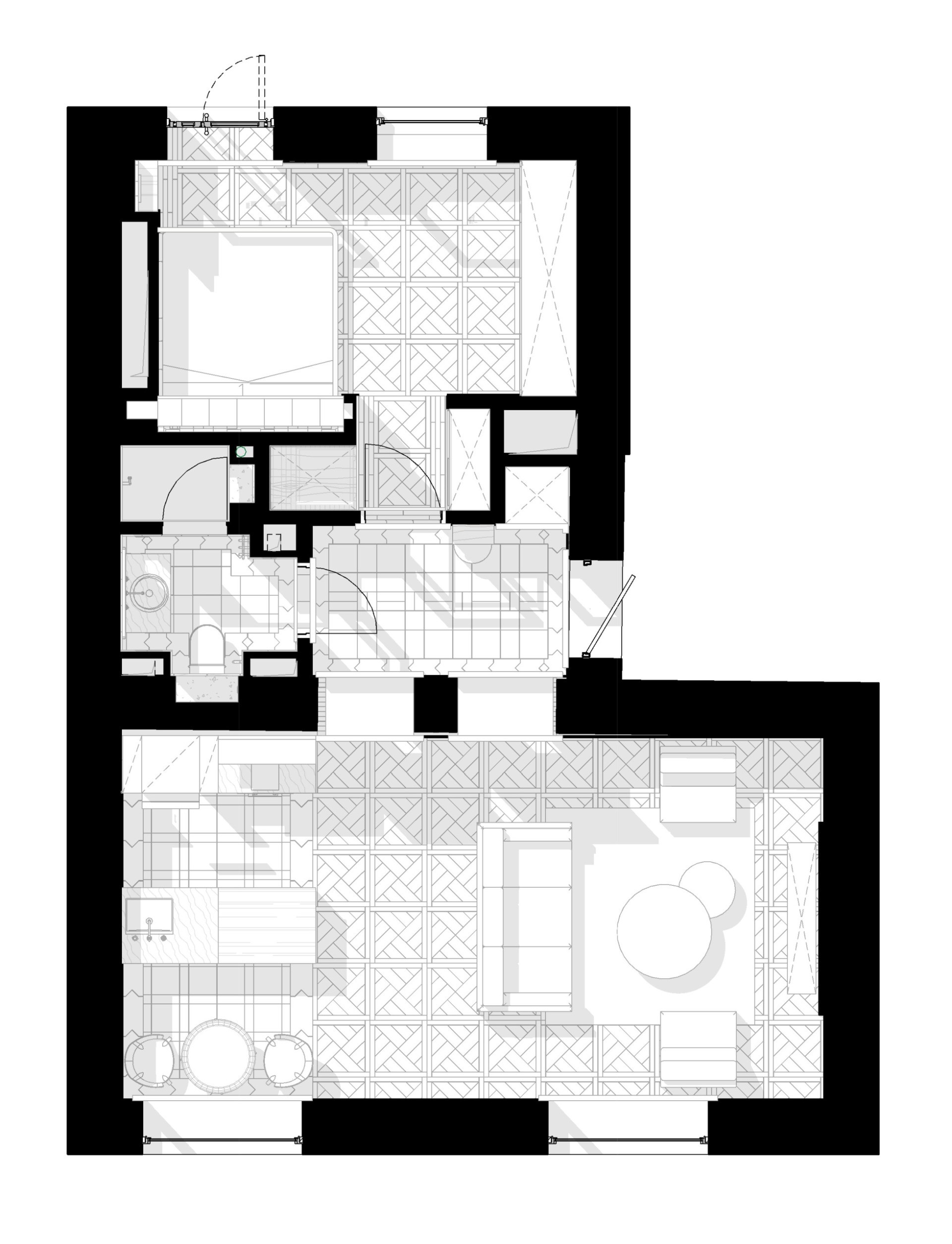 The dizzyingly colorful Moroccan tiles, whose history goes back more than 8 centuries, and the strict geometric metlakh tiles that appeared in Germany in the middle of the 19th century — how to combine them? The secret is in the competent selection of patterns and colors, as well as in the alternation of bright and neutral surfaces.
Moroccan passions rage in the living room and bathroom area. Pay attention to the oriental patterned wall at the head of the bed, which is finished with Europlast premium decor. However, the portals of doors and windows with strict moldings are reminiscent of the noble English style, which perfectly integrates bright color accents. Portals are harmoniously combined with oriental exoticism due to the dark blue hue uniting these styles.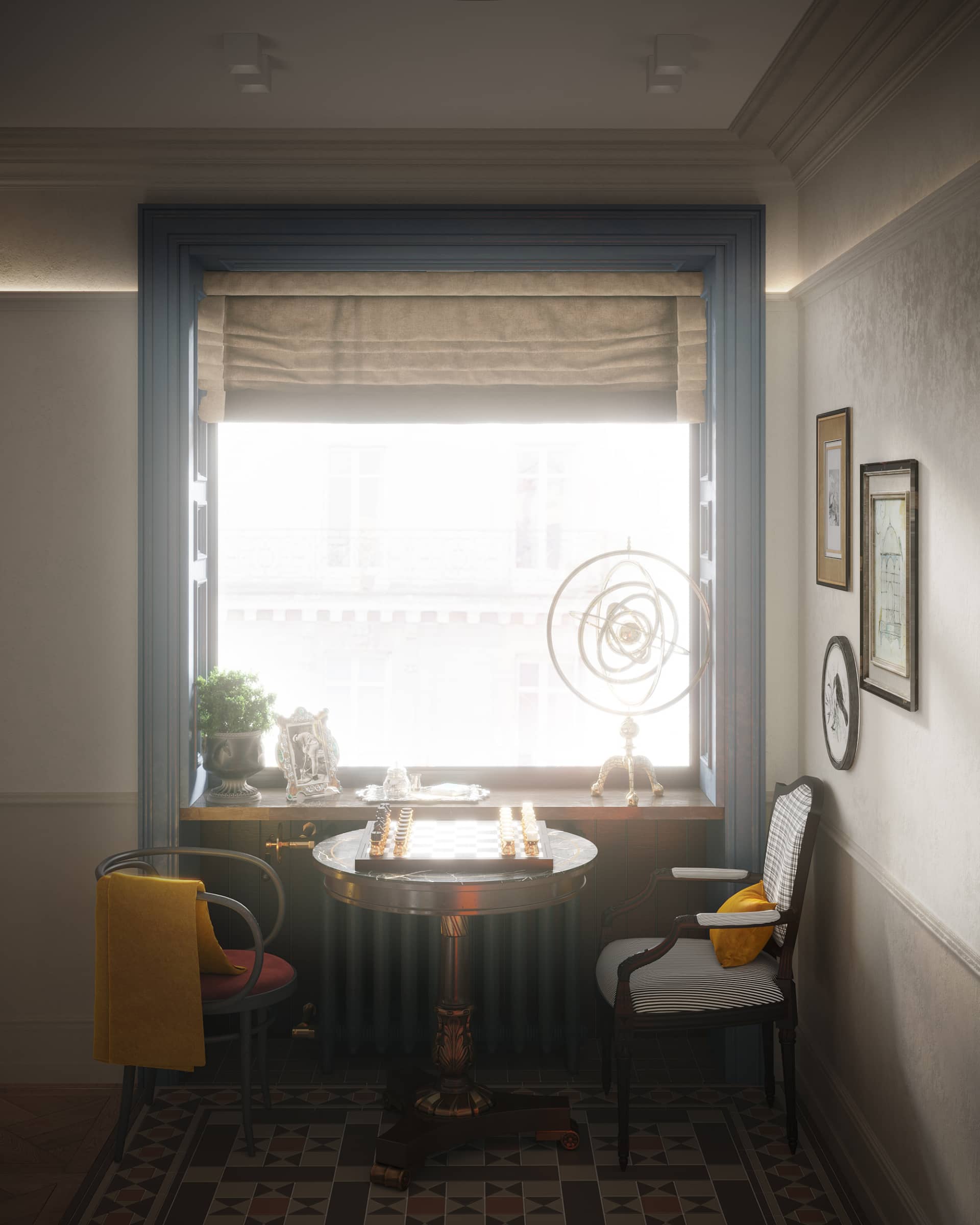 We filled the space of the apartment in this historic house with the spirit of travel and artifacts from different time layers. A richly carved vintage wardrobe sits next to an imposing English sofa. And there is a bright retro-futuristic refrigerator in the kitchen area. The classic shutters on the windows are reminiscent of Portugal, especially next to the tiles of the Portuguese brand Topcer on the floor and walls. And the rich massive stucco molding of Orac Decor creates an atmosphere of an outlandish palace. The spirit of adventure reigns here.