Moscow, Russia, ZHK «Skazka»
114,58 м2
April 2020
Lilia Chebotareva — art director and architectural designer
Alina Stytsenko — rendering artist
Realization CUBA STROY
How to increase the space by 34 meters? This is possible if you choose an apartment wisely and commission a project from professionals like us. This apartment in the premium Skazka residential complex near Moscow is intended for a family with two children, so three bedrooms are a must here. Fortunately, it had large panoramic windows up to the ceiling, which allowed us to build a second floor, which housed two children's rooms with dressing rooms and a bathroom.
Apartment overview: https://youtu.be/lS-DHWA9JMc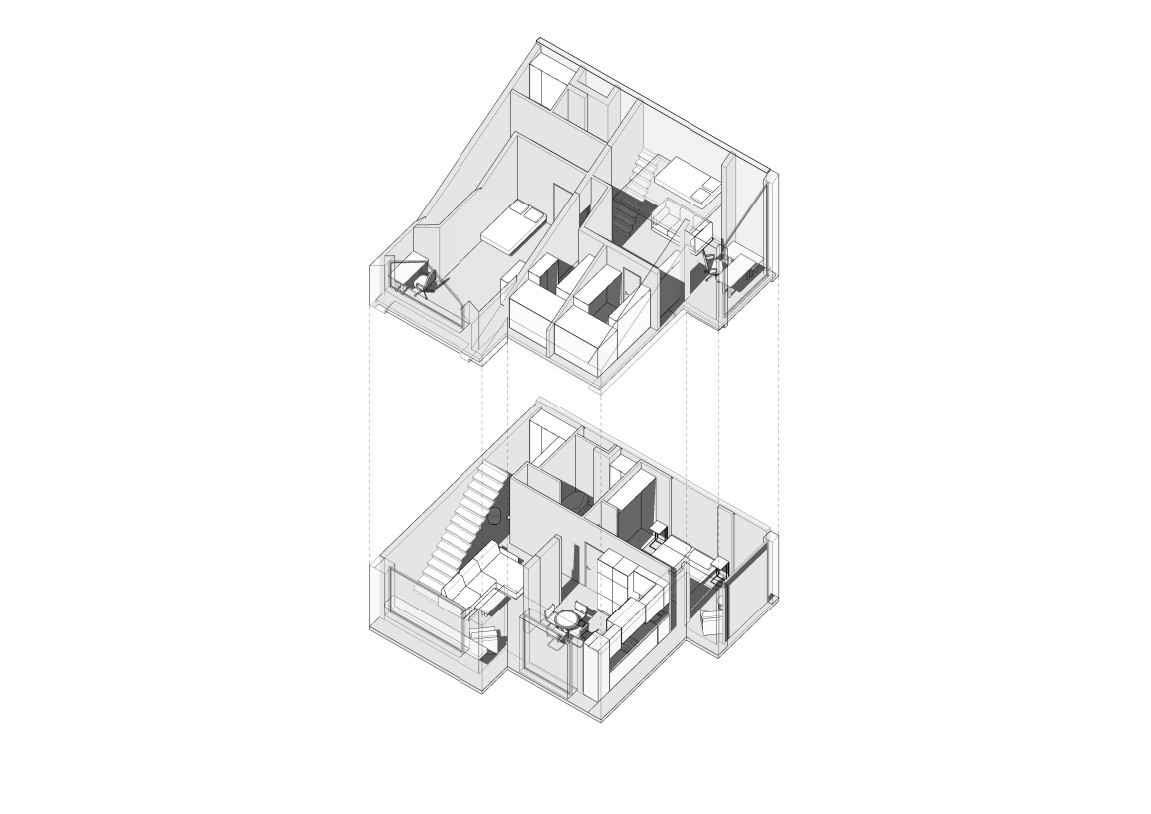 The interior is decorated in neoclassical style. Pay attention to the shining mirrored doors of the cabinets at the entrance to the apartment: they, like the kitchen, are made to order. This feeling of lightness and airiness fills the entire apartment, designed in light colors. The zone of attraction for the family is a cozy sofa by the biofireplace and TV. We slightly lengthened the load-bearing column that zones the living room space in order to form symmetrical passages on both sides.
The phytowall above the round dining table looks like a work of art. It has built-in lighting and an automatic watering system. Since we carried out this project on a turnkey basis, we were able to think through every nuance at the stage of project execution. Pay attention to the decorative panels covering the radiators under the soft window sill: we erected a special plasterboard structure for their installation.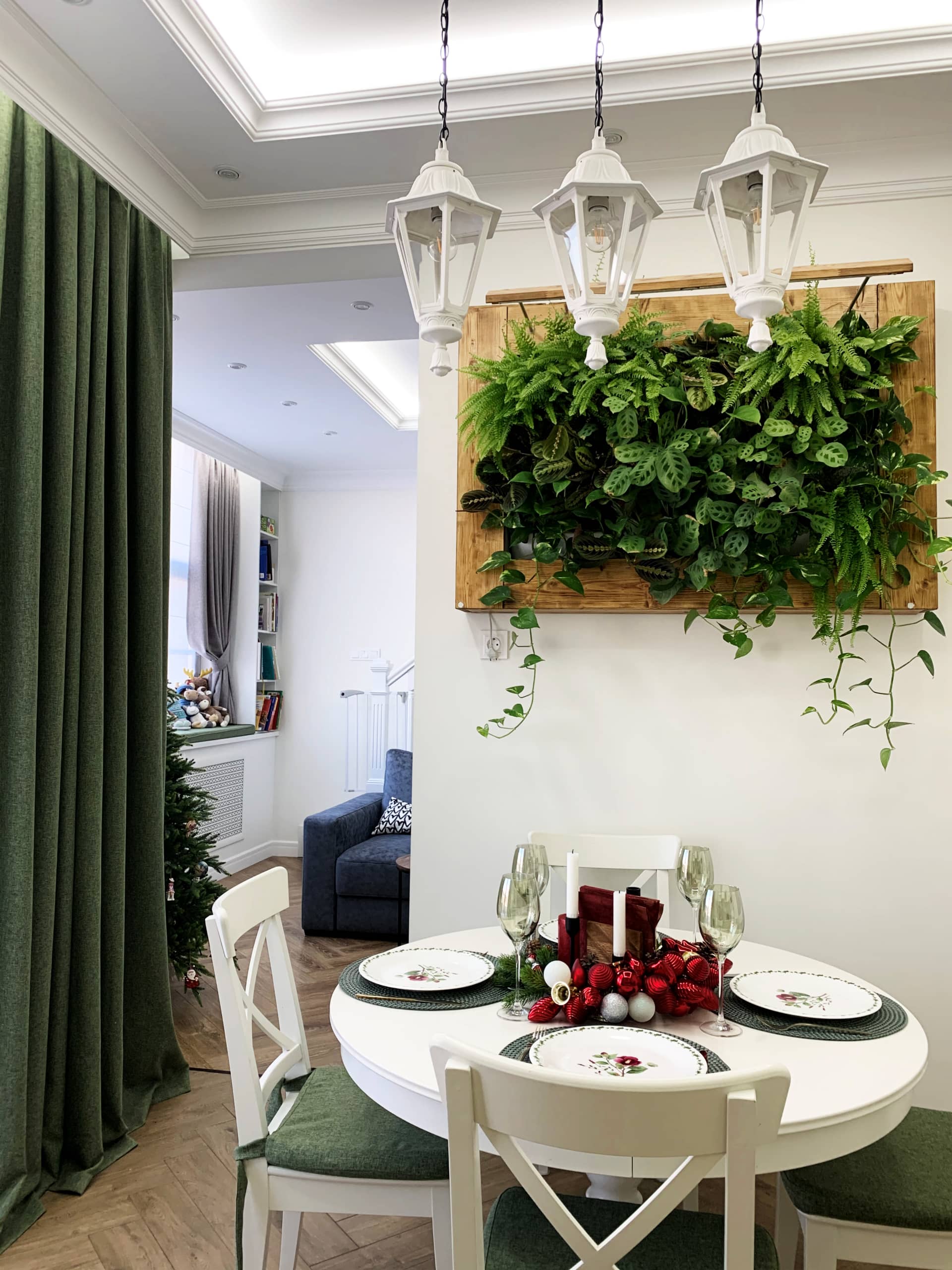 We always pay great attention to the quality of materials. To install a stylish radiator against a wall with panoramic glazing, we chose the Savva KN designer floor radiator. For the bathroom sink, we found a unique brass faucet from the Japanese brand Omoikiri Kanto with a flexible hose and filtered water supply. And the Belbagno Italian freestanding bathtub has become a decoration of the master bathroom.