Moscow, Russia, ZHK "Headliner"
31,10 м2
February – August 2020
Lilia Chebotareva — art director
Alina Stytsenko — architectural designer and rendering artist
Realization CUBA STROY
This studio in the Headliner business class residential complex was a rare opportunity for us to create a highly functional space in a very small area. The apartment is elongated in shape, but it has a large panoramic window. Stylish glass partitions separating the bedroom area from the living room, as well as the shower room, let in sunlight, allowing natural light to be retained in the area without a window. They are also much thinner than regular walls and don't take up much space.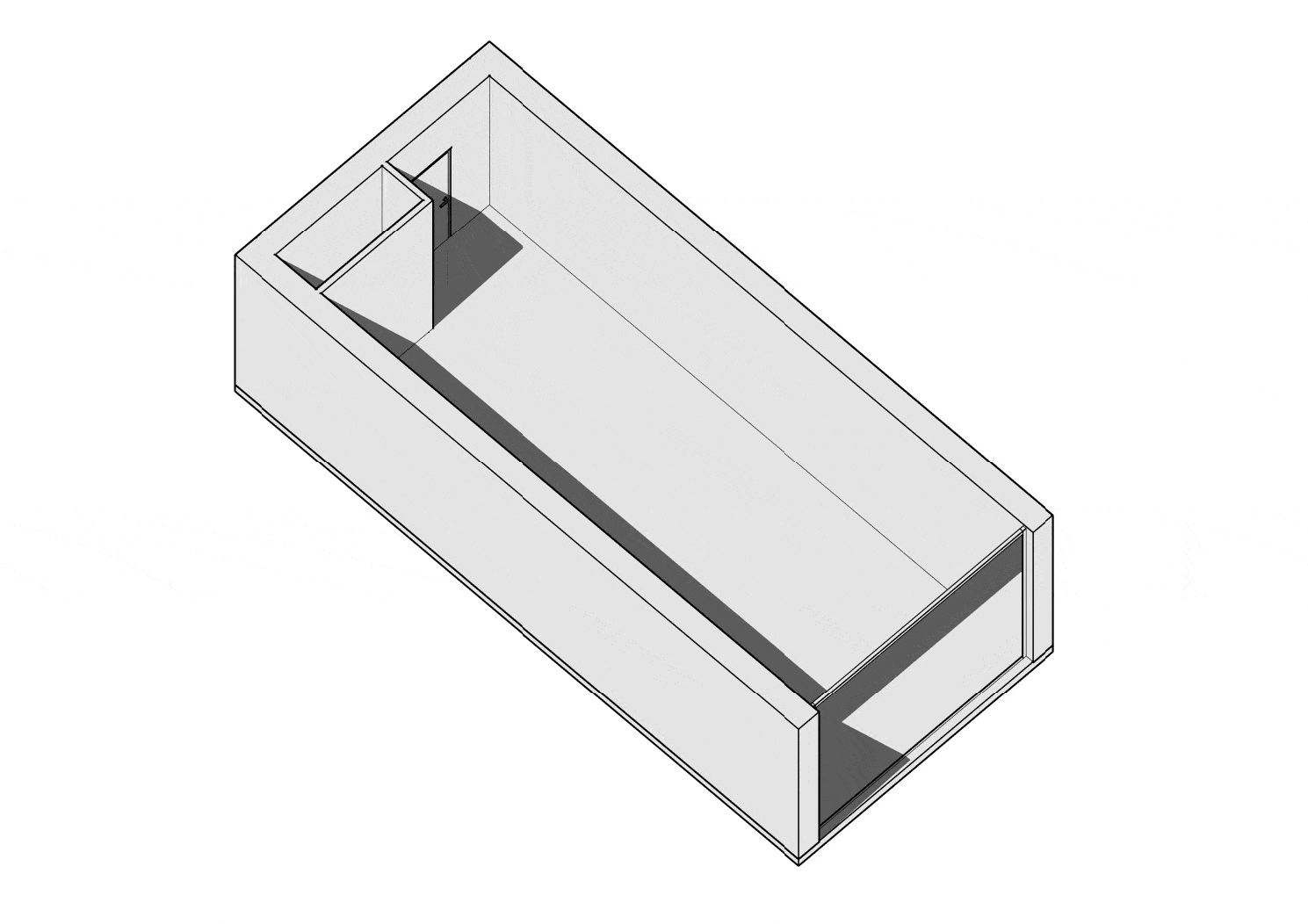 We carefully selected the decor in expressive but neutral tones: the studio was intended for renting out. Ikea mirror cabinet is combined with designer lamps and upholstered furniture. In a small apartment, every detail is important: symmetrically located decorative shelves additionally zone the space, and sliding slatted panels under the window mask not only batteries, but also storage areas.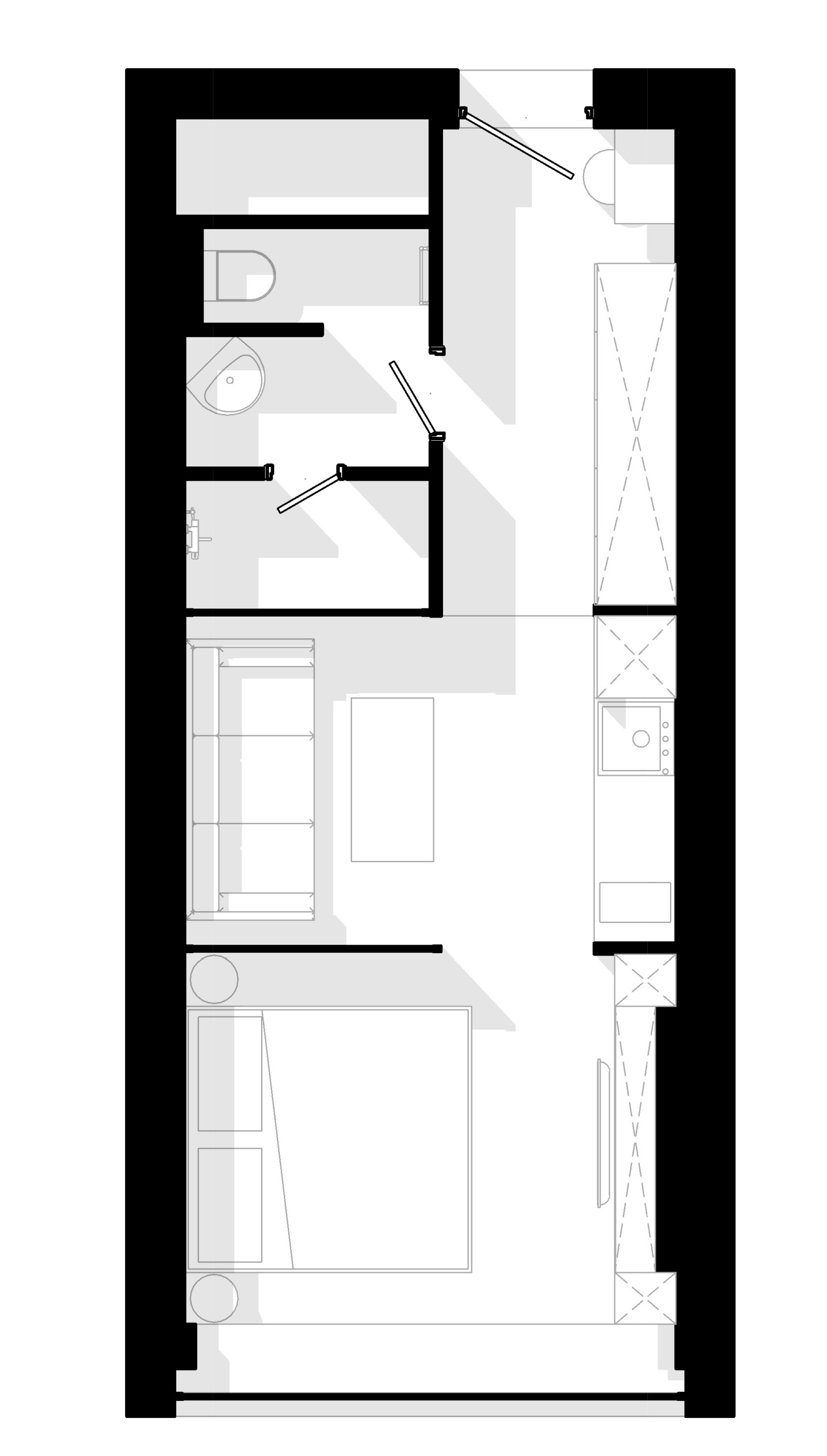 The sleeping area dictates the mood of the whole space: soft wall panels with brass inserts, a large bed, an aristocratic portal around the window, wide window sills with soft pillows: all that remains is to add a little fire. The built-in bioethanol fireplace has taken on this role.
The shower room has become a highlight of the interior: it is spacious and spectacularly decorated, there is a rain shower, and the washbasin and toilet occupy separate rooms. A small kitchen with a premium range hood is not overloaded with hanging cabinets — open shelves look easy. Everything you need is here.