Moscow, Russia
65,61 м2
July 2023
Lilia Chebotareva — art director
Olesya Kiyova — architectural designer
Pavel Saifert — rendering artist
For this apartment in the stylish and modern Moscow residential complex ILOVE, we came up with something special: a strict, graceful design that develops the ideas of closeness and transparency at the same time. There is nothing superfluous, and at the same time there is room for bold experiments. Have a look at the extravagant bath on the podium near the window in the bedroom!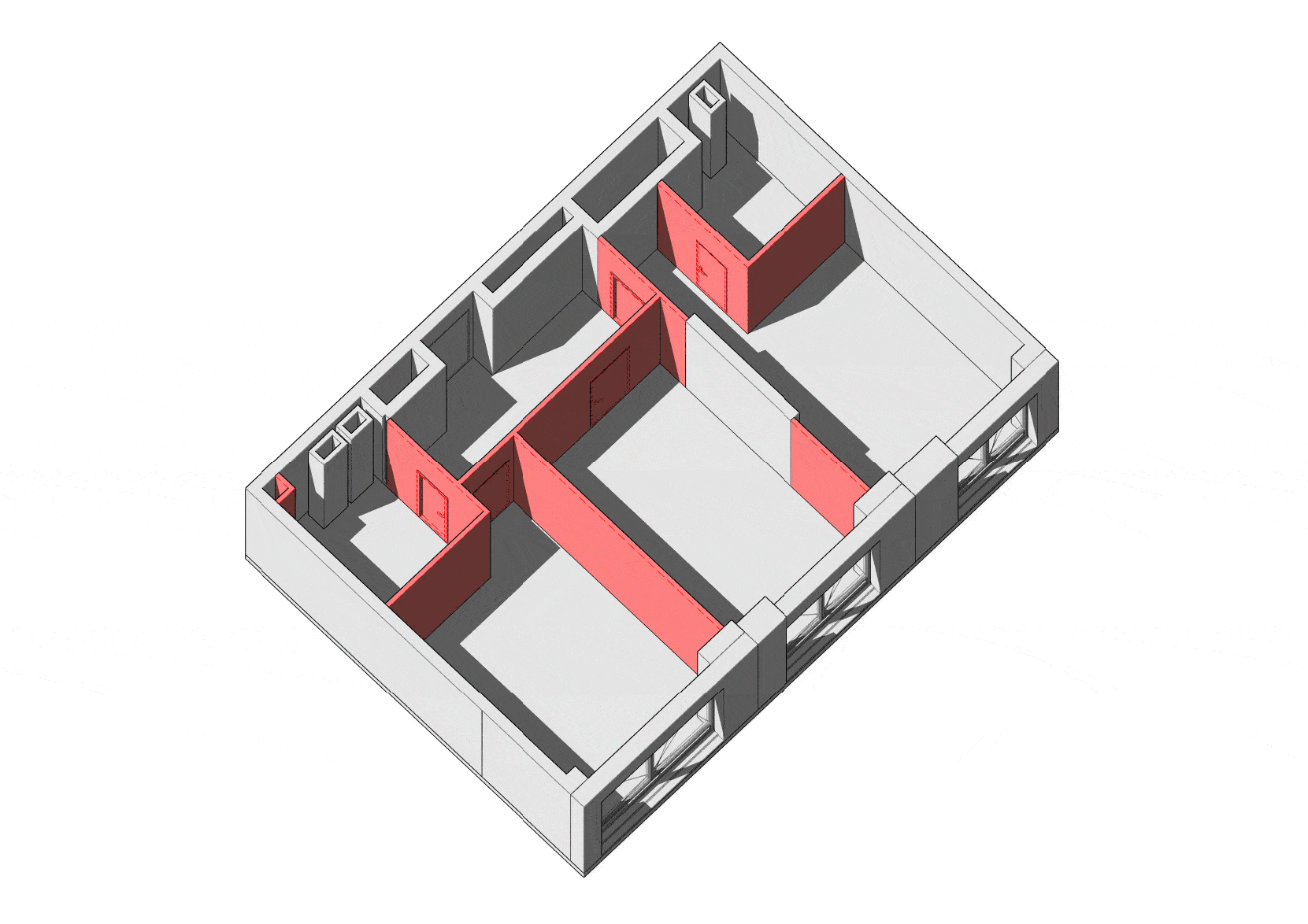 When working on the layout, we started from the zoning proposed by the developer, but we were able to come up with a creative solution for visually expanding the space. We combined the kitchen and living area and removed the wall that separates the corridor. The light from the huge panoramic windows also illuminates the corridor area. Part of the partitions is made of transparent tinted glass and an elegant bronze mirror sheet.
Since the living area is combined with the kitchen, we thought of a special design of the kitchen, complementing it with handleless sliding fronts. Behind them are shelves with dishes and appliances. With the doors closed, kitchen cabinets turn into a laconic wall, visually unloading the space.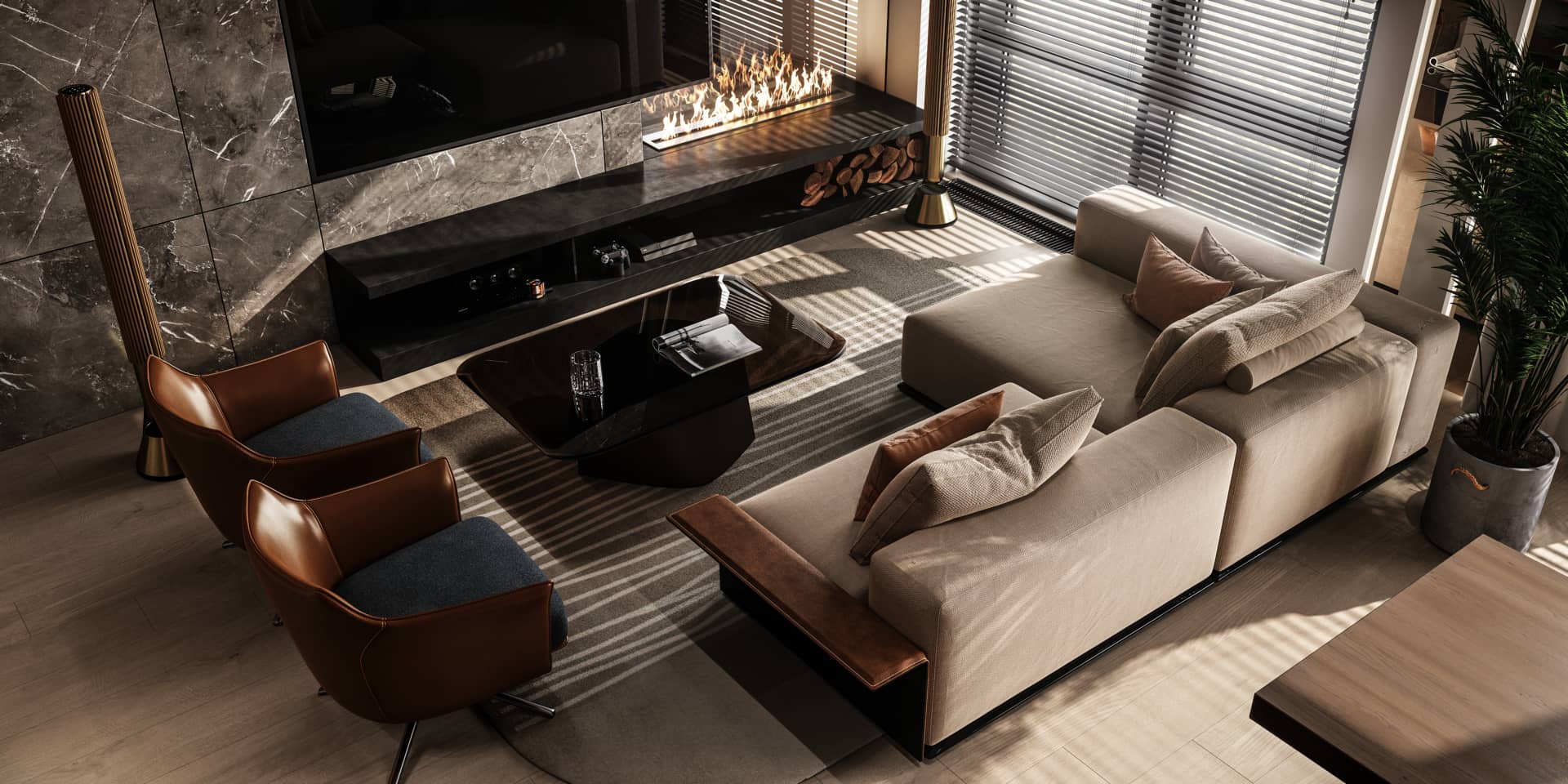 A through bioethanol fireplaces transforms this open space — the flames look unexpectedly relevant in this seasoned brutal interior. There is a lot of natural stone and wood, coffee, chocolate and hazelnut shades of varying degrees of saturation make the space warm, despite its technological and conciseness. The theme of comfort is supported by Italian upholstered furniture and cozy pouffes.