Moscow, Russia, "Federation" tower
157,92 м2
December 2022
Lilia Chebotareva — art director
Olesya Kiyova — architectural designer
Vadim Osipov — rendering artist
The project of premium office space in the unique 95-storey Federation Tower in Moscow City was an interesting challenge for us: we changed the layout of the premises and then prepared two open space design projects for the future office. Which one to choose is up to the tenant to decide.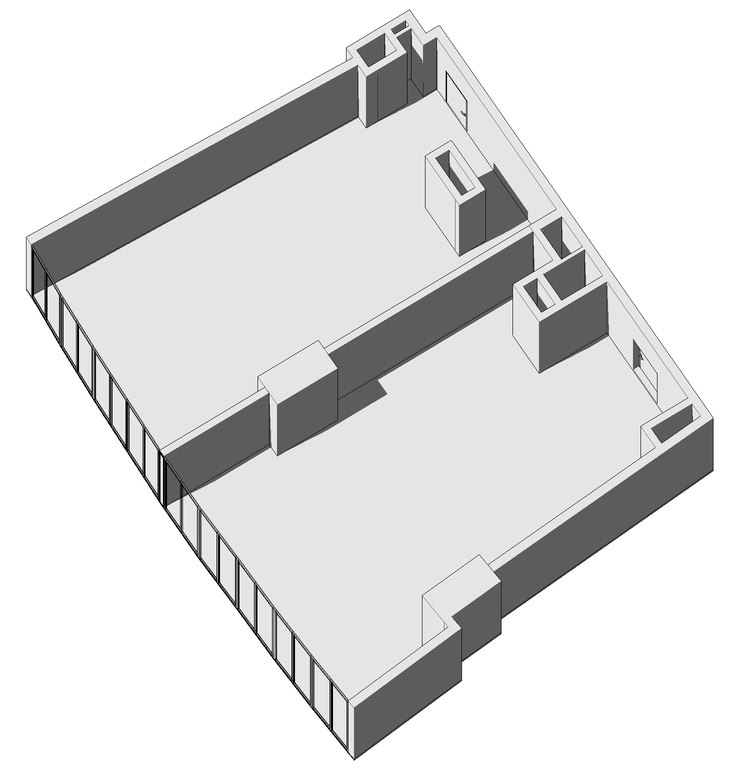 Openness and transparency
In both projects, an important role is played by the initial layout, which we developed in accordance with the rules of environmental psychology. We have allocated a meeting room / manager's office with a glass partition as a wall. This solution visually expands the space, creates a feeling of openness in the company. A kitchen area appeared, and the toilet was expanded and relocated in such a way that it was convenient for each employee to go there.
In the space we created, there are many textured decorative 3D Orac Decor panels that can can be painted after installation. The wall panels are surrounded by light profiles that provide a soothing diffused light. The energy and dynamics of the space is created by the contrast of light panels with dark ceilings and walls of a velvety dark blue hue. Stylish linear lamps are built into the panels. We covered the ceiling with a special sound-absorbing Techno Sonus foam, so that the office has a competent sound distribution and makes it comfortable for employees to work. Under the ceiling there are decorative metal slats and track lighting.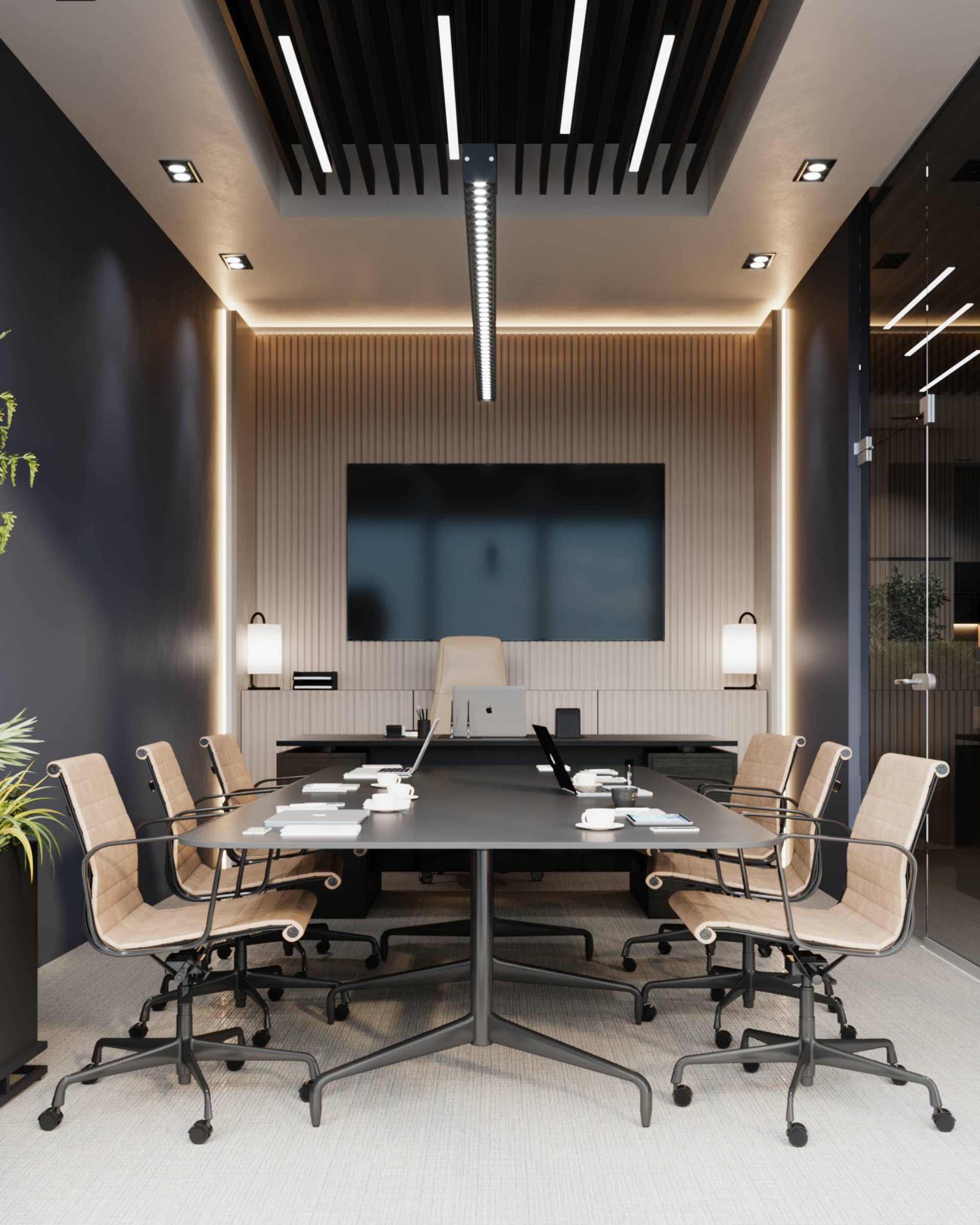 You can choose from two design options for workplaces: soft muted lilac partition panels that completely cover employees from each other, or dark, more massive and lower partitions, which are complemented by lush green potted plants. Bright and daring abstract paintings on the walls awaken the imagination.