Moscow, Russia
180,5 м2
February 2021
Lilia Chebotareva — art director
Olesya Kiyova — architectural designer
Ludmila Dumin — rendering artist
We have created a unique and innovative design project for this aristocratic residence in the Moscow elite cottage settlement Millennium Park on Novorizhskoye Highway. The style-forming element of the living room was an unusual vertical fireplace located in the center of the living room with panoramic windows and a second light.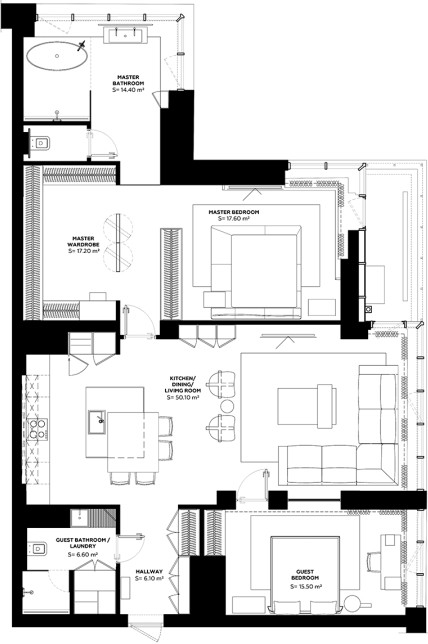 A fireplace with an exhaust column as if floating in the air has become the main element of space zoning, dividing it into a living room and a kitchen with a dining area and a kitchen island that plays the role of a bar counter.
Slightly crazy ceiling lights, as well as expressive geometric moldings and stucco, balance the refined country comfort that prevails in this interior with a laconic finish in neutral beige and gray shades.