Russia, Saint-Petersburg, ZHK «Graf Orlov»
107,79 м2
November 2022
Lilia Chebotareva — art director
Olesya Kiyova — architectural designer
Vadim Osipov — rendering artist
A spacious apartment in the Graf Orlov business class residential complex in St. Petersburg is an example of an interior designed in the style of a sophisticated and elegant neoclassic. The owners of the apartment are respectable older people with excellent taste. In the design project, we tried to maintain pearl gray and natural beige and sand tones.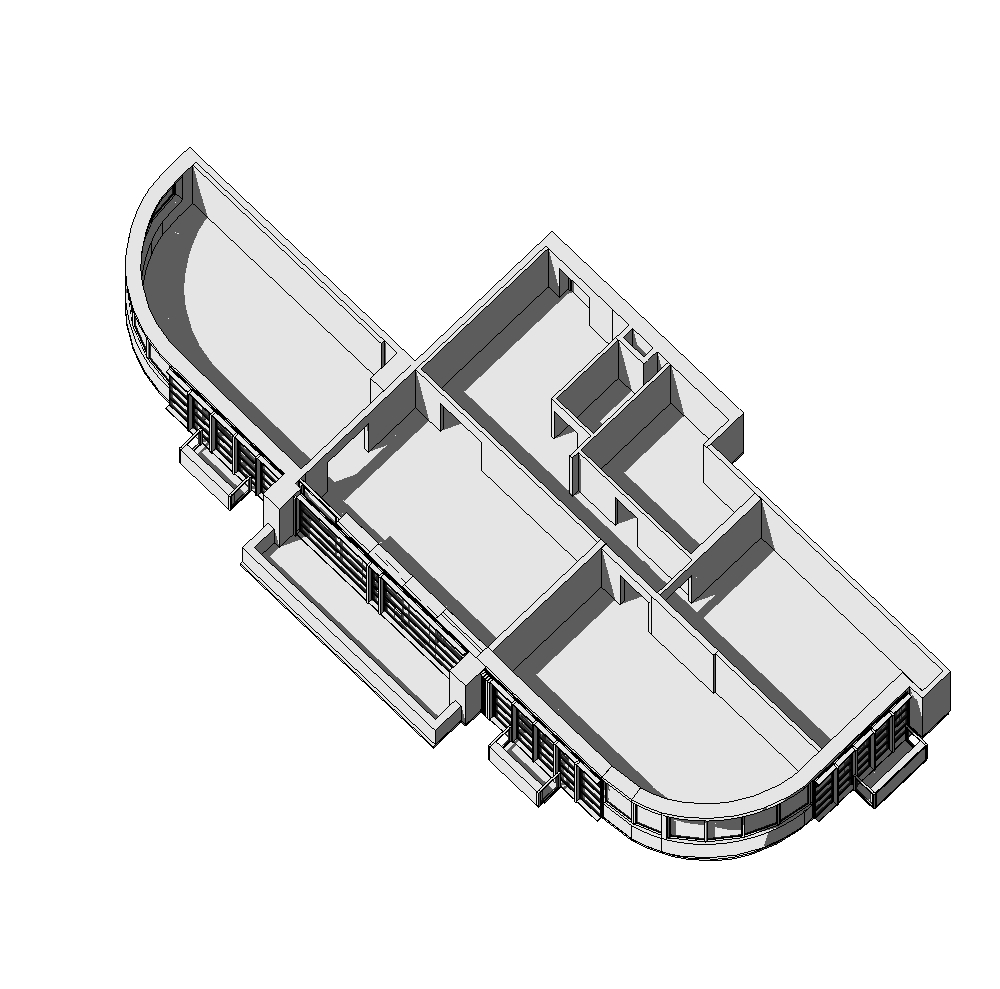 Geometry that defines character
The semi-circular shape of the apartment is supported by many pleasantly rounded elements: from a stylish hood to premium lamps from Tsentrsvet and Evrosvet, decorative elements on the walls and armchairs. Most of the tables here are round.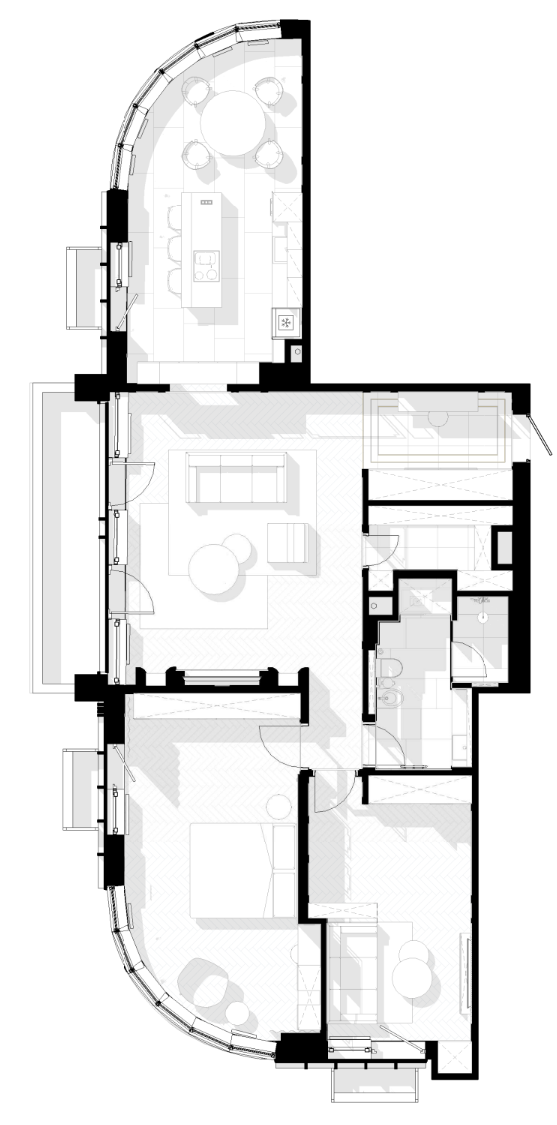 While developing the layout, we were limited to load-bearing walls. But we managed to open the living room area to make the apartment look bigger, to expand the space of the corridor, making it more functional and supplementing it with wardrobes. The apartment has a large kitchen with a kitchen island and dining space, a living room with a bioethanol fireplace, a master bedroom, an office, a storage room and a bathroom.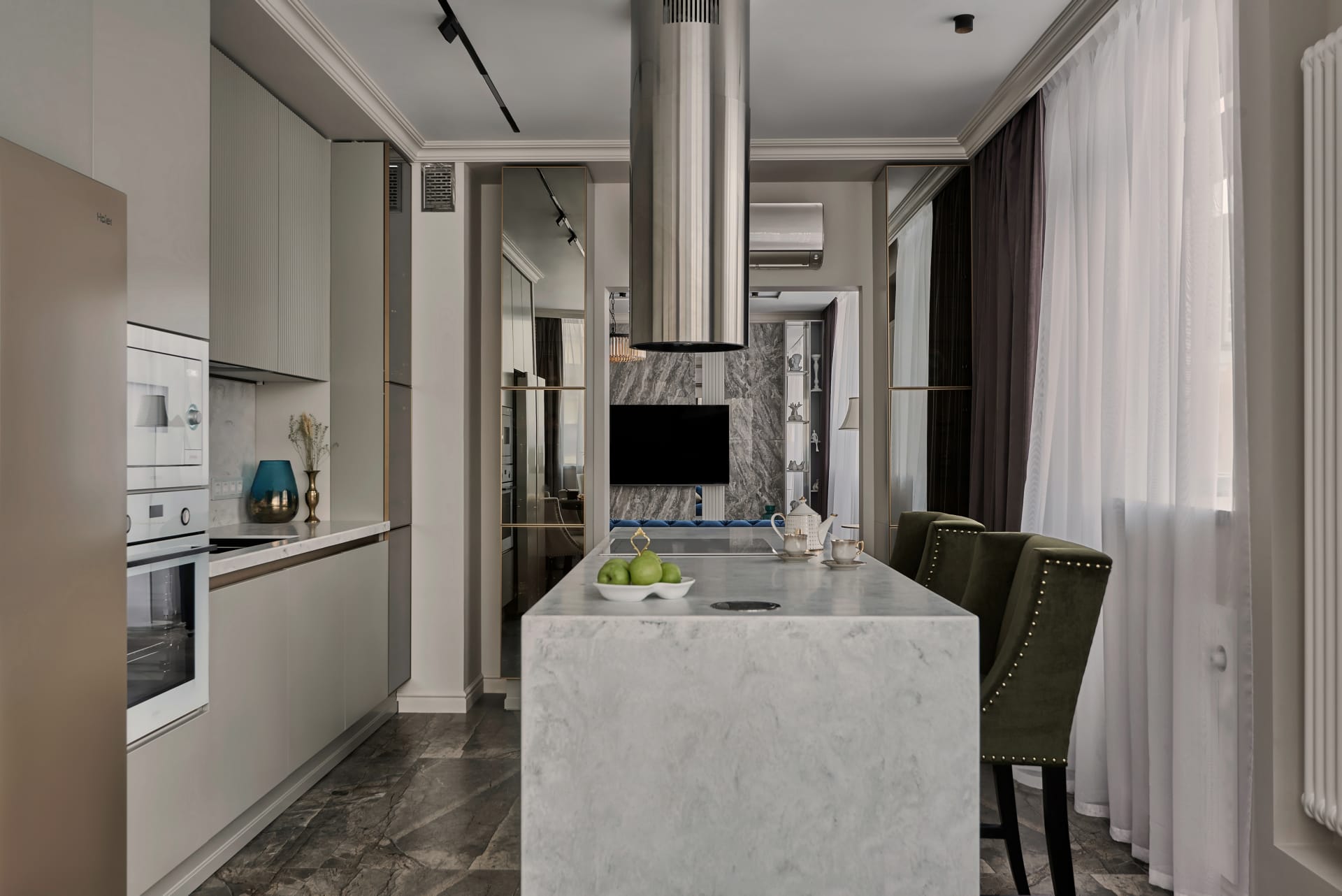 We tried to preserve the lightness and cleanliness of the space, to make it modern and respectable. Elements of the order system, characteristic of the neoclassical style in the interior, are represented here by the very form of the apartment with its enfilade of rooms. Other signs of style are the minimalist, sophisticated moldings that we used to decorate the walls, as well as the finishing panels around the fireplace, imitating columns.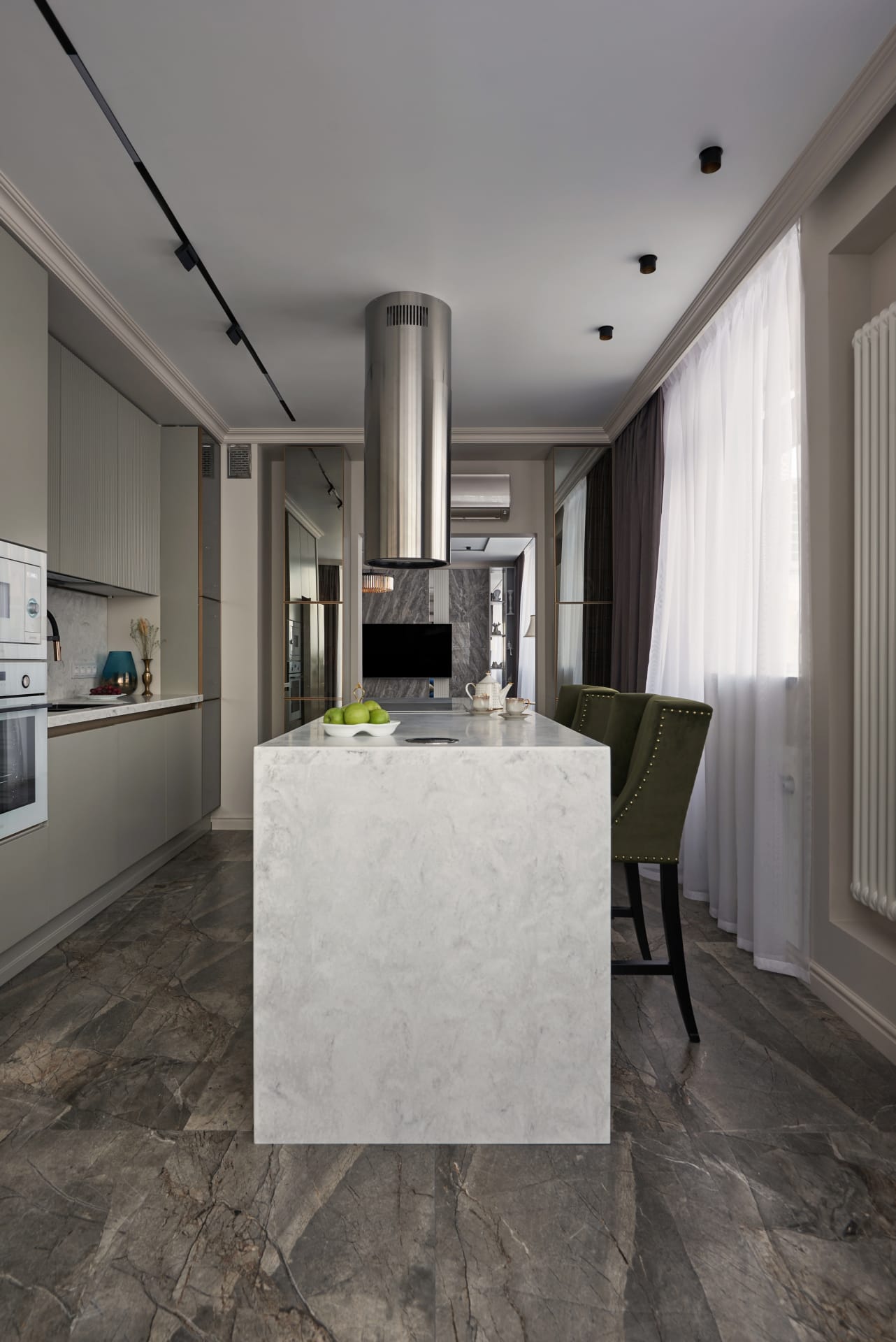 As an accent, we used metal elements of bronze and brass shades: cabinet handles, shelving, table and chair bases, part of decorative panels and lamps are made of metal.