Moscow, Russia, ZHK «Discovery Park»
57 м2
October 2022
Lilia Chebotareva — art director
Olesya Kiyova — architectural designer
Yulia Alekseeva — rendering artist
It was important to make this apartment in the Discovery Park business class residential complex in Moscow not only stylish, but also very functional. Fortunately, there were no load-bearing walls inside the apartment so we had a lot of freedom to create the perfect layout. And everything worked out! On such a small area, there was a place for two bedrooms, a dressing room, a living room with a kitchen area, and two bathrooms. In the second bathroom, we designed a small shower room so that the owners can wash the paws of their beloved corgi after walking.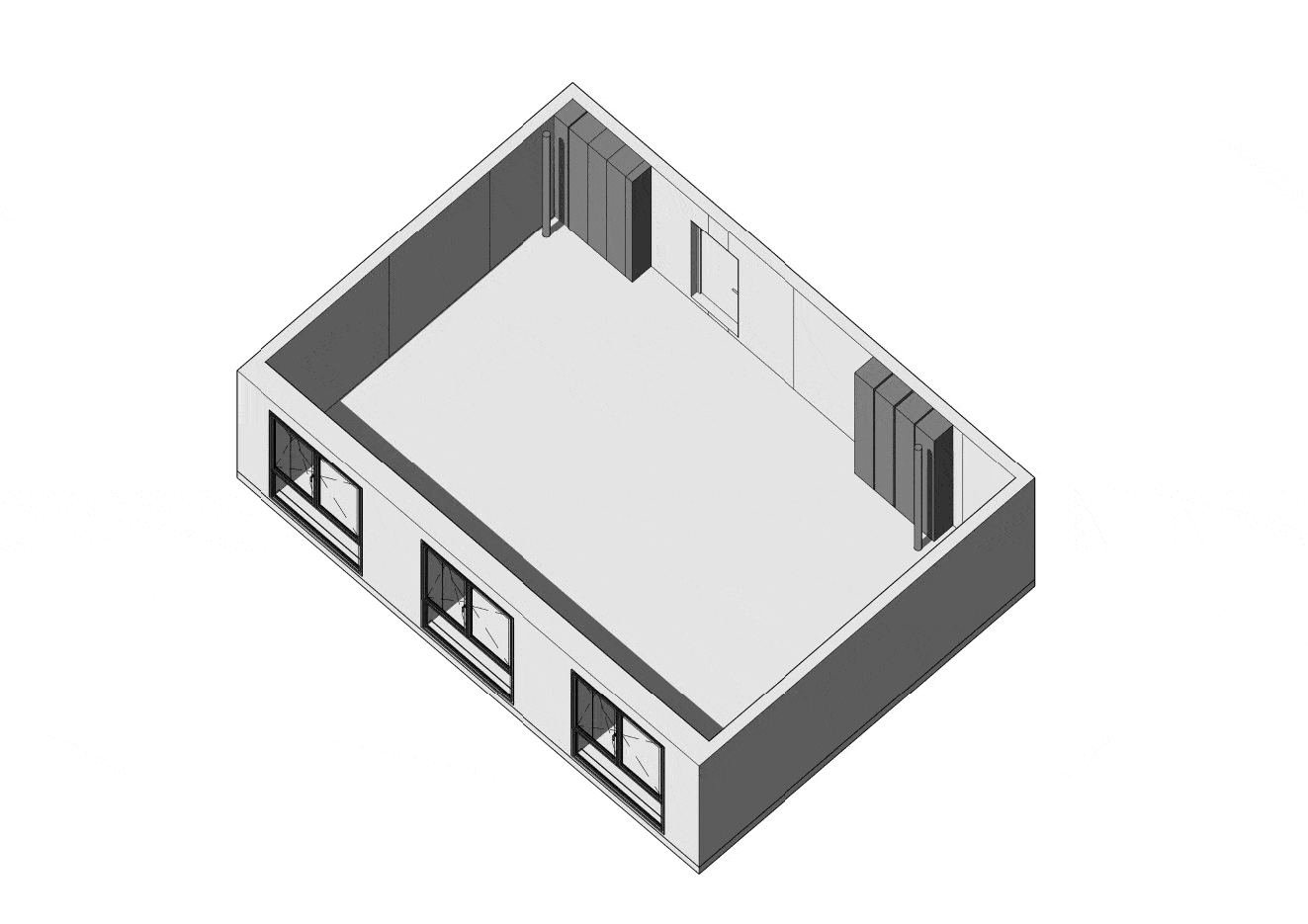 In this project, we plunged into the game of rich textures, bright bold lines, as well as rich and vibrant natural patterns. The space is filled with original geometric accents. The modules of the linear ceiling lights are angled and seem like an artistic statement about the priority of individuality. Metal elements of the same shape divide the porcelain stoneware slabs on the floor into asymmetrical parts, forming a visual harmony with the lighting elements.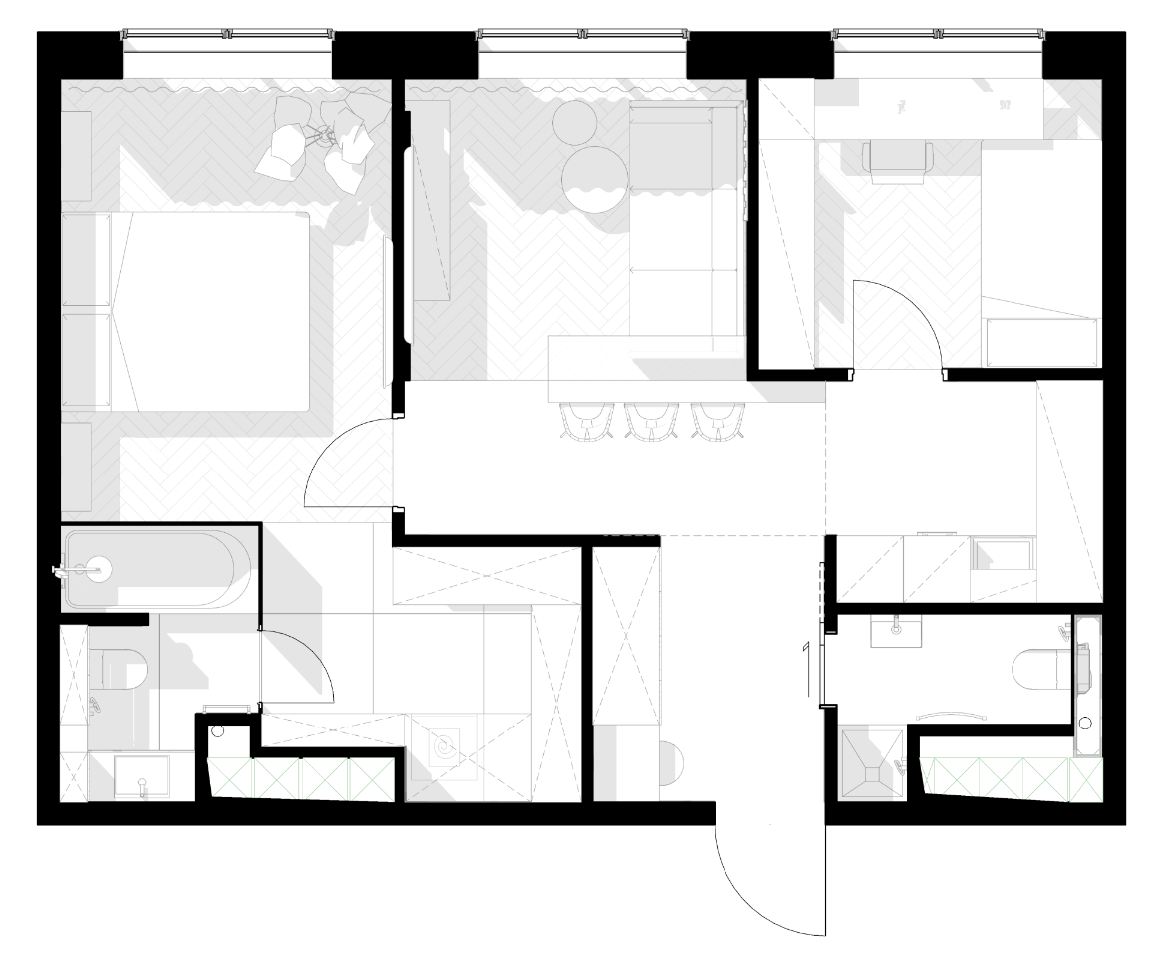 In the design of different areas, we used a hypnotic combination of marbled patterns, Italian Laminam porcelain stoneware with an imitation of aged wood and bright, slightly crazy stone-like ceramics — these slabs are reminiscent of abstract paintings. We have chosen green as an accent color, and it harmoniously complements this riot of nature mastered by the city.
We tried to create a feeling of open space and spaciousness, which is especially important given the small area of the apartment. The living room window creates a sense of perspective by being visible from the front door. There is a lot of frosted glass here — it is used in the design of bathrooms, and the upper parts of the walls in the living room and kitchen area are decorated with mirror panels that make the ceilings seem higher.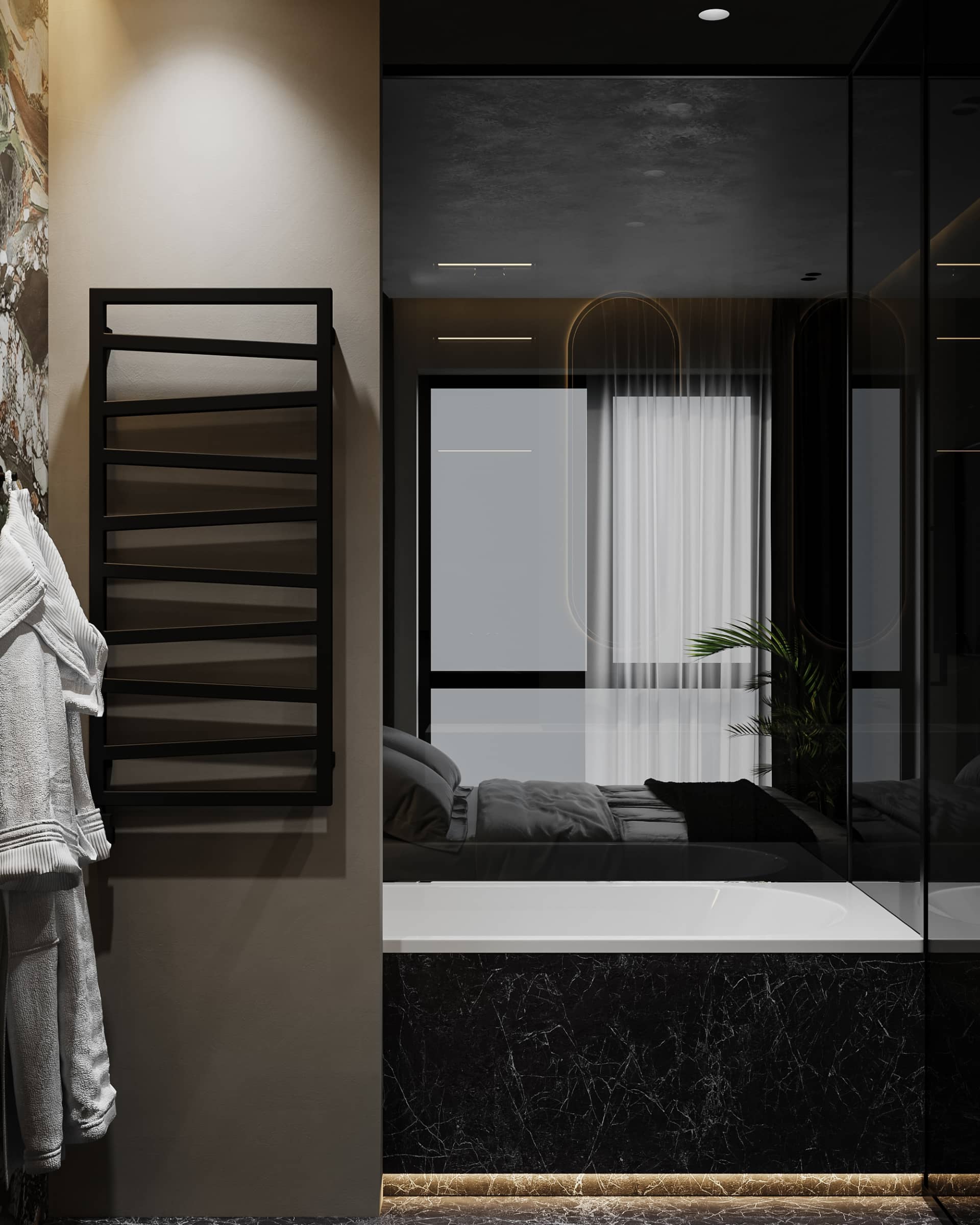 The living room is divided into two zones by a floating bar counter without legs. Check out to the elegant metal structure that imitates the mounting of the rack to the ceiling, zones the space and makes a visual pair with a decorative plaster panel on one of the walls of this room.