Moscow, Russia, ZHK «Sady Pekina»
77 м2
August 2020
Lilia Chebotareva — art director
Olesya Kiyova — architectural designer and rendering artist
This apartment is located in the Beijing Gardens luxury apartment complex in the center of Moscow, with its own lounge area on the roof. From here you can enjoy a splendid panoramic view of the historic center. The apartments that we have designed belong to a respectable person with a refined taste who travels a lot, so we have created the perfect space for relaxation and reset: austere, but warm.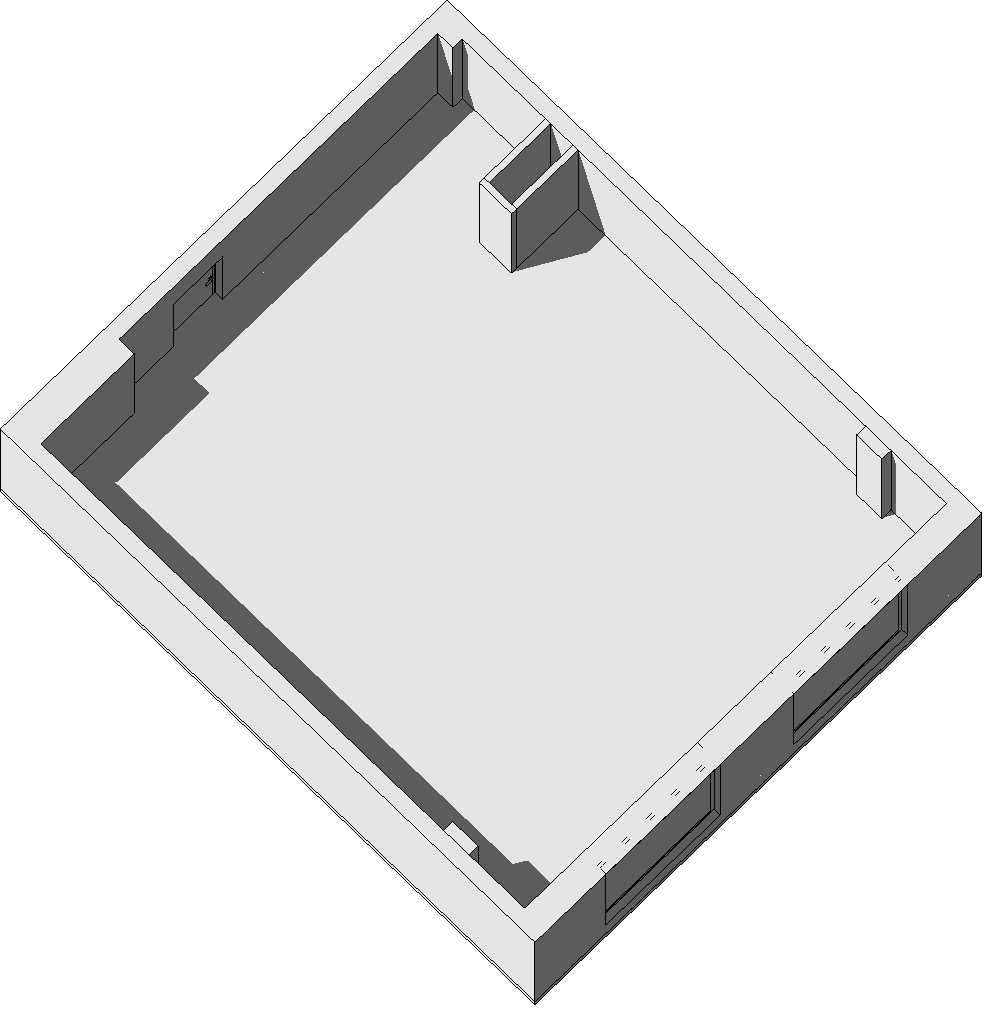 It was a challenge for us to place all the premises in such a way that in this elongated apartment, the light from two large windows fell into the corridor area. The solution has been found. In general, there is a lot of light here: it gently shines around the wall panels and the ceiling, in each room there are additional lamps, sconces or floor lamps, light elements frame the hallway area. Instead of color accents in this minimalist, almost monochrome space, we created a play of lines: parquet made of planks of different widths looks unexpectedly witty, and the space is transformed by a natural stone table with a complex, exuberant natural pattern, elegant lamps and Minotti Italian furniture.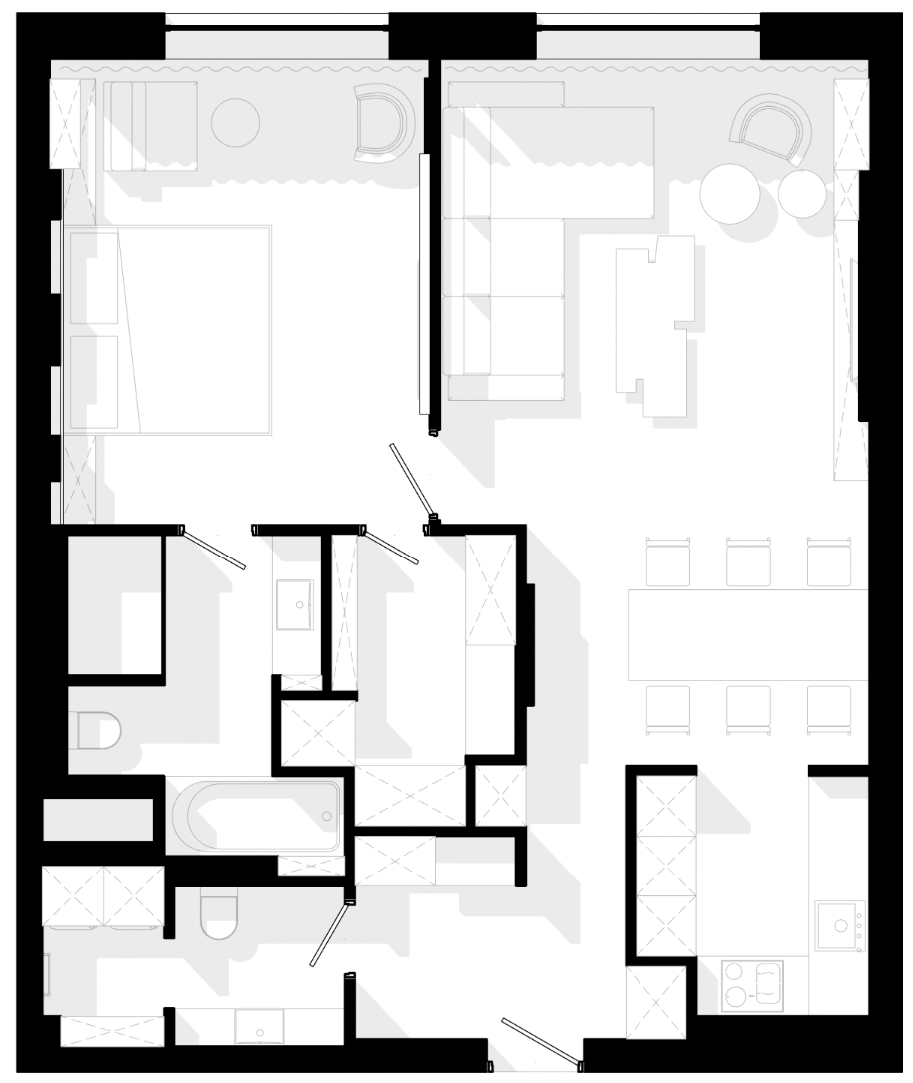 Pay attention to the decor of the walls: the areas where the TV screens are placed are highlighted with wall panels of contrasting color. They are elongated in shape and placed asymmetrically to visually expand the space. In the master bedroom and living room, special attention is paid to the creation of vertical elements that visually make the rooms higher: a portal in the bedroom, flowing curtains, a wall panel by the window in the living room. Rimadesio Italian wardrobe system with black aluminum frame, transparent glass doors and shelves looks spectacular and maintains a feeling of lightness and airiness in the interior.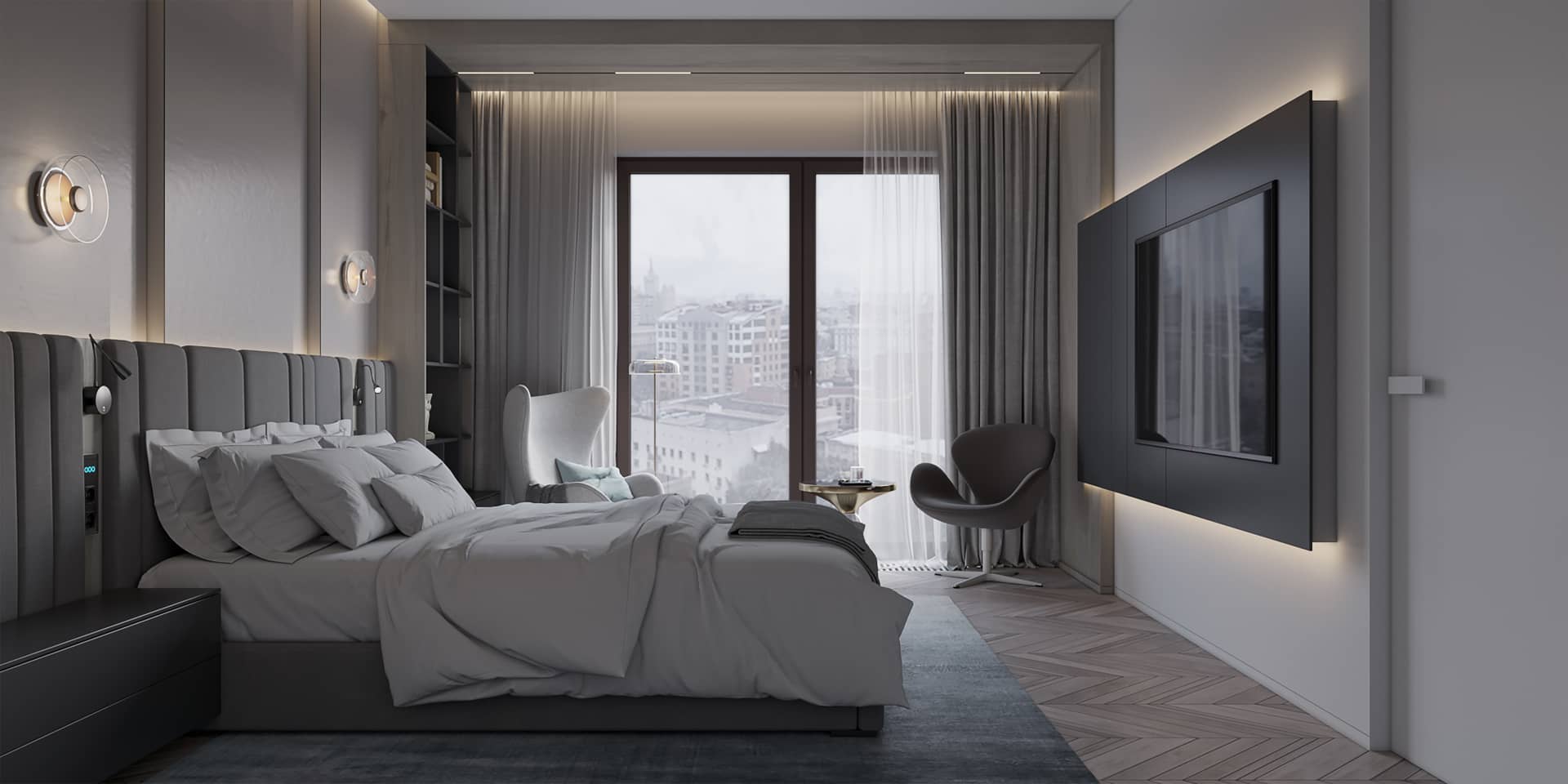 We couldn't ignore the owner's love of travel: amazingly beautiful vintage cast-iron plates from the Tula region are integrated into the porcelain stoneware floor in the hallway. In the decor of the bathroom, we used the original mosaic found by European archaeologists.