Moscow, Russia, NEVA TOWERS
133,7 м2
November 2020 — September 2023
Lilia Chebotareva — lead designer
Olesya Kiyova — architectural designer
Ludmila Dumin — rendering artist
The project of this large apartment in the Neva Towers Moscow Residential Complex in Moscow City was developed for a professional gallery owner who appreciates bold and provocative ideas. We have created a brutal mix of classics, neoclassics and loft style, which looks rather unusual, but remains comfortable for life.
Attention is drawn to the original geometry of the parquet board, which is supported by the unusual cutting of porcelain stoneware. The interior becomes more interesting thanks to impressive designer lamps that look like art objects. The living area is highlighted by the Italian Minotti sofa, and next to it is a stylish kitchen with minimalist retractable facades.
Two walls in the kitchen-living room with panoramic windows make the space bright, sometimes even excessively, so we decided to use dark gray and black colors. A black wall with delicate neoclassical moldings looks original and sets an atmosphere suitable for experimentation.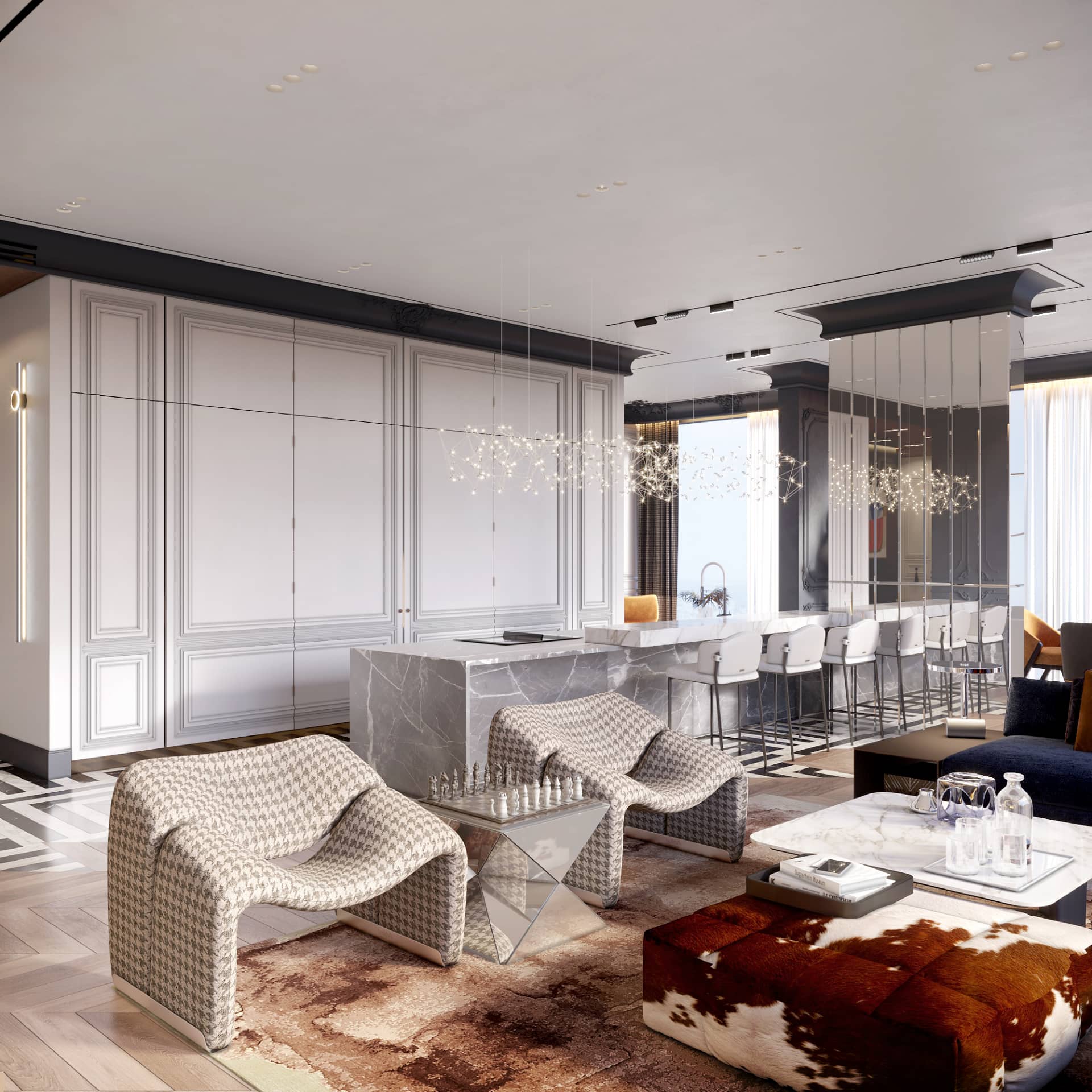 A modern bio-fireplace, located under the TV and decorated with transparent glass, seems to be floating in the air. And the glass panels that decorate the load-bearing vertical beams in the room allowed us to correctly zone the space, while maintaining a sense of spaciousness.