Moscow, Russia, Chernyahovskogo, 19
71 м2
November 2021
Lilia Chebotareva — art director
Lyudmila Dumin — architectural designer and rendering artist
This apartment in the Moscow Chernyakhovsky 19 residential complex is made in the neoclassical style. The space is light, airy, functional, we tried to take into consideration all the needs of the owners. They are passionate about motorcycles, so we provided a stylish cabinet with lights and a transparent door - especially for storing helmets.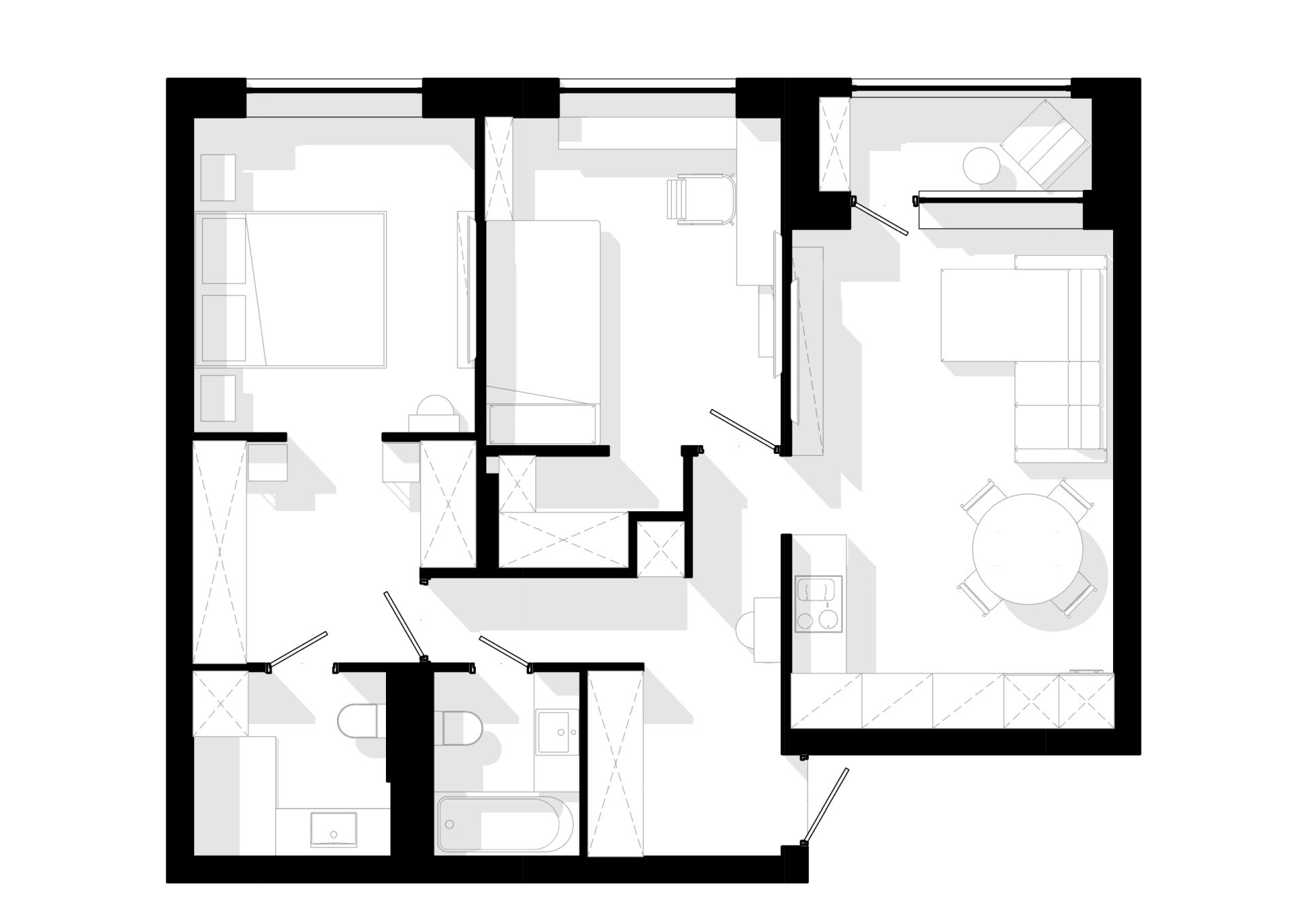 Pay attention to the lines flying at an angle of 45 °, which are present in the wall panels, are visible in the cutting of porcelain stoneware, and, of course, in the herringbone parquet. Such details imperceptibly create a sense of movement in space, which corresponds to the nature of our customers. Designer Tsentrsvet lamps make the space even brighter.
We have provided two bathrooms, one with a shower, the second with a full bath. The balcony adjoining the kitchen-living room is designed in light shades, visually expanding the space. It's nice to sit here with a book or a cup of coffee. And in the children's room, we created a recreation area with a soft window sill and a stylish portal zoning the space.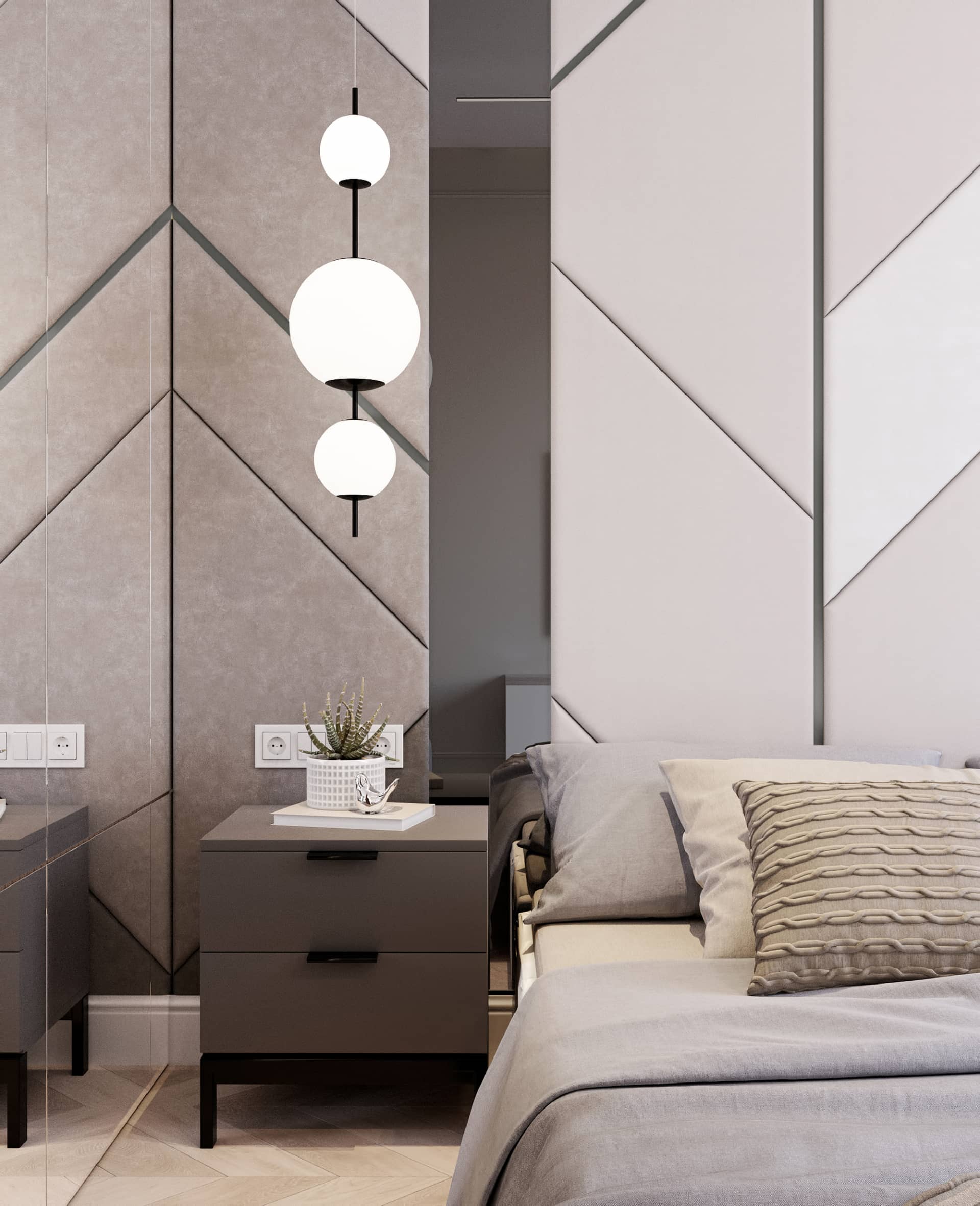 Stylish soft wall panels in the master bedroom create additional soundproofing and look unusual. They are also set at an angle, picking up the geometry of the rest of the space of the apartment. They are complemented by mirror panels.